Main content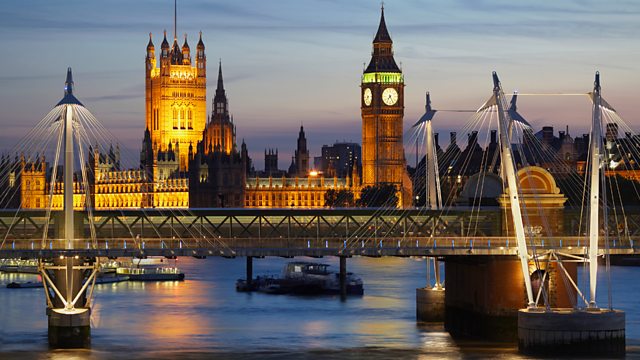 London-born novelist Andrea Levy presents ten diverse and diverting mixes of voices, sounds and experiences capturing the spirit of London by night and day. From 2010.
Writer Andrea Levy continues her series of anthologies of short pieces for radio that capture a certain off-beat spirit of London.
Including tonight: The Other Side of the River - North London champion Suggs tries to convince South Londoner Arthur Smith of the merits of his corner of the capital; and bling meets posh as polo comes to central London in summer.
Plus: nightly feature Pairs in Squares in which Jonathan Glancey invites another duo of lively and knowledgeable speakers to enthuse about the qualities of a randomly-picked square from the London street-map.
Andrea Levy sadly died of cancer aged 62 in February 2019.
Executive Producer: Simon Elmes
First broadcast on BBC Radio 4 in 2010.