Main content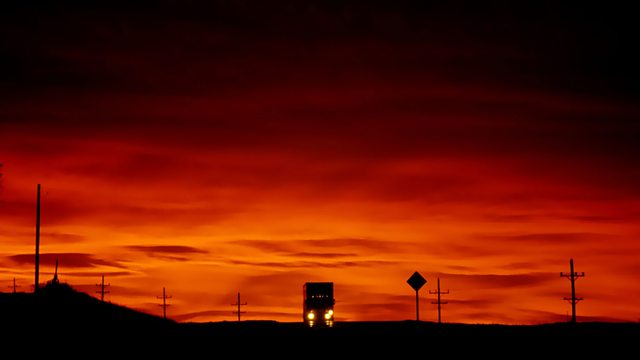 23/07/2010
Susan Sharpe presents music by Beethoven, Rameau, Ugolini, Eijck, Brahms, Telemann, Berlioz, Bruhns, Dvorak, Dohnanyi, Sibelius, Wagner, Schubert, Rheinberger, Ibert and Delius.
Susan Sharpe presents rarities, archive and concert recordings from Europe's leading broadcasters.
1:01 AM
Schubert, Franz (1797-1828)
Symphony No 9 (D.944) in C major "Great"
Bergen Philharmonic Orchestra, Juanjo Mena (conductor) rec Grieg Hall, Bergen
1:48 AM
Beethoven, Ludwig van (1770-1827)
6 Variations in F major (Op 34)
Theo Bruins (piano)
2:03 AM
Rameau, Jean-Philippe (1683-1764)
Symphonies and Dances
Bratislava Wind Quintet
2:19 AM
Ugolini, Vincenzo (c.1580-1638)
3 Motets for 12 part chorus, continuo and 4 trombones
Danish National Radio Chorus, Copenhagen Cornetts and Sackbutts, Lars Baunkilde (violone), Soren Christian Vestergaard (organ), Bo Holten (conductor)
2:35 AM
Mozart, Wolfgang Amadeus (1756-1791)
Quartet for piano and strings (K.478) in G major
Trio Ondine
3:01 AM
Eijck [Eyck], Jacob van (c. 1590-1657)
Bravade for solo recorder
Heiko ter Schegget (recorder)
3:04 AM
Mozart, Wolfgang Amadeus (1756-1791), arranged by Franz Danzi
Duos from 'Cosí fan Tutte', arranged for 2 cellos
Duo Fouquet
3:13 AM
Bach, Carl Philipp Emanuel (1714-1788)
Trio sonata in A major for flute, violin and continuo (Wq.146/H.570)
Les Adieux
3:26 AM
Tchaikovsky, Pyotr Il'yich (1840-1893)
Andante Cantabile from the string quartet (Op 11), arranged by the composer
Shauna Rolston (cello), Calgary Philharmonic Orchestra, Mario Bernardi (conductor)
3:33 AM
Mozart, Wolfgang Amadeus (1756-1791)
Clarinet Quintet in A major (K.581)
Kimball Sykes (clarinet); Pinchas Zukerman (violin); Donnie Deacon (violin); Jane Logan (viola); Amanda Forsyth (cello)
4:07 AM
Brahms, Johannes (1833-1897)
Theme with variations from Sextet in B flat major (Op 18)
Wiener Streichsextet
4:16 AM
Telemann, Georg Philipp (1681-1767)
Septet in B flat for 3 oboes, 3 violins and basso continuo (TWV.44:43)
Il Gardellino
4:26 AM
Attributed Mozart, Wolfgang Amadeus (1756-1791)
Adagio / Allegro in E flat major (K.Anh.C 17.07) for wind octet
The Festival Winds
4:36 AM
Berlioz, Hector (1803-1869)
Le Carnaval romain - overture (Op 9)
Toronto Symphony Orchestra, Andrew Davis (conductor)
4:45 AM
Ockeghem, Johannes (c.1410-1497)
Alma redemptoris mater
The Hilliard Ensemble, Paul Hillier (bass/director)
4:51 AM
Bruhns, Nicolaus (1665-1697)
Wohl dem, der den Herren fürchtet (cantata)
Greta de Reyghere and Jill Feldman (sopranos), Max van Egmond (bass), Ricercar Consort
5:01 AM
Mozart, Wolfgang Amadeus (1756-1791)
Concert aria: Non piu, tutto ascoltai. Non temer amato bene (K.490)
Joan Carden (soprano), The Australian Opera and Ballet Orchestra, Richard Bonynge (conductor)
5:10 AM
Dvorák, Antonín (1841-1904)
Suite for orchestra in A major (Op 98b)
Polish Radio National Symphony Orchestra in Katowice, Stanislaw Macura (conductor)
5:30 AM
Dohnányi, Ernõ (1877-1960)
Suite im alten Stil for piano (Op 24)
Ilona Prunyi (piano)
5:45 AM
Sibelius, Jean (1865-1957)
Petite Suite
Royal Academy of Music Brass Soloists
5:53 AM
Chausson, Ernest (1855-1899)
Poème for violin and orchestra (Op 25)
Igor Ozim (violin), Slovenian Radio and Television Symphony Orchestra, Samo Hubad (conductor)
6:10 AM
Wagner, Richard (1813-1883)
Prologue: Dawn music and Siegfried's Rhine journey from Götterdämmerung
Royal Concertgebouw Orchestra, Riccardo Chailly (conductor)
6:23 AM
Schubert, Franz (1797-1828)
Am Fluße (D.160) (By the river)
6:25 AM
Jägers Abendlied (D.368)
6:28 AM
Trost in Tränen (D.120) (Consolation in tears)
6:31 AM
Rastlose Liebe (D.138)
Christoph Prégardien (tenor), Andreas Staier (fortepiano) [The fortepiano is modelled by Christopher Clarke, Paris 1981, on a fortepiano built by Johann Fritz, Vienna c.1815. It belongs to the collection of Marcia Hadjimarkos]
6:32 AM
Rheinberger, Josef (1839-1901)
Tempo moderato sopra il magnificat - from Sonata no.4 in A minor (Op 98) 'Tonus Peregrinus'
Wout van Andel (organ of St.Augustinuskerk, Utrecht. Built by Henricus Dominicus Lindsen in 1843)
6:40 AM
Anon (14th century Florence)
Salterello
Ensemble Micrologus
6:46 AM
Ibert, Jacques (1890-1962)
Trois Pièces Brèves
Bulgarian Academic Wind Quintet
6:54 AM
Delius, Frederick (1862-1934)
To be sung of a summer night on the water for chorus (RT.4.5)
Estonian Philharmonic Chamber Choir; Paul Hillier (conductor).