Main content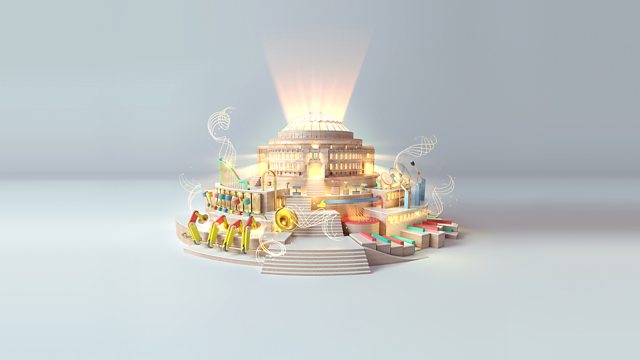 Thierry Fischer conducts the BBC National Orchestra of Wales in two powerful pieces from the Second World War - Britten's Sinfonia da Requiem and Shostakovich's 7th Symphony.
BBC PROMS 2010
Live from the Royal Albert Hall, London
Presented by Rob Cowan.
Two immensely powerful pieces from World War II frame this concert, given by the BBC National Orchestra of Wales under Principal Conductor Thierry Fischer. Prokofiev's First Piano Concerto, by contrast, is witty and exuberant. In just a quarter of an hour it condenses a three movement concerto into just a single arch.
As the Nazis invaded, Britten received an anonymous invitation from the Japanese government to write a work commemorating the founding of the Mikado dynasty 2600 years earlier. He completed his Sinfonia da Requiem the following year, but the Japanese government rejected it as inappropriate for their celebrations and too Christian in its nature. The work reflects the composer's feelings about the inhumanity of war and, based on the liturgy of the mass of the dead, he dedicated it to the memory of his parents.
Shostakovich was rather closer to the action than Britten, when Russia entered the war against Germany, in 1941. He was in Leningrad where, between July and October, he witnessed first-hand the Nazis's siege of the city while he worked on his Seventh Symphony.
"I was in no hurry to leave the city where a true fighting spirit reigned. Women, children and old people acted courageously. I will always remember the women of Leningrad who selflessly struggled to put out incendiary bombs.I worked day and night, I could hear ack-ack guns firing and shells exploding as I worked, but I never stopped writing."
Prokofiev's concerto exploits the percussive potential of the piano, and in turn expresses his take on clean neo-classical lines, contrasted with tumbling leaps and richer more romantic textures, indebted to Rachmaninov and Tchaikovsky.
Shostakovich: Symphony No 7 in C major, 'Leningrad'
Alexander Toradze (piano)
BBC National Orchestra of Wales
Thierry Fischer (conductor)
This Prom will be repeated on Monday 26th July at 2pm.
More episodes
Next
You are at the last episode