Main content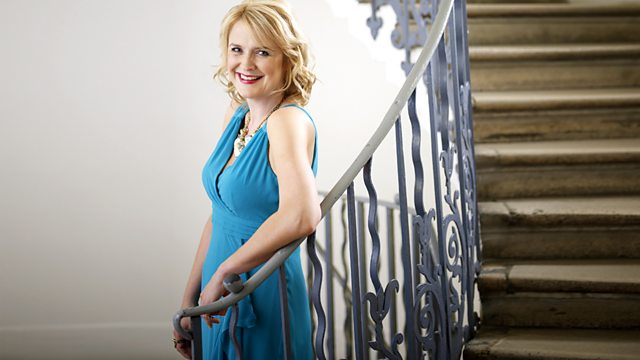 Tuesday - Sarah Walker
Sarah continues her look at the 'galant' musical style, popular across Europe 1750-75. Today's classic recordings: Rodrigo's Concierto de Aranjuez and Dvorak's Symphony No 8.
Sarah continues her look at the 'galant' musical style, which was popular across Europe between 1750 and 1775. Also today there are classic recordings of Rodrigo's Concierto de Arajuez and Dvorak's Eighth Symphony.
10.00
Walton
Crown Imperial
Royal Philharmonic Orchestra
Andre Previn (conductor)
TELARC CD80125
10.07
Guillemain
Sonata for violin in A major op 1 no 4
Simon Standage (violin)
Lars Ulrik Mortensen (harpsichord)
CHANDOS CHAN0531
10.21
Rachmaninov
Prelude to The Miserly Knight op 24
Russian State Symphony Orchestra
Valeri Polyansky (conductor)
CHANDOS CHAN10264
10.30
Three songs of 'courtly love' by Antoine Boesset.
Ensemble Gradiva
ADES 204722
10.40
Ravel
Pavane pour une Infante defunte
Andrei Gavrilov (piano)
DG 437 532 2
10.48
Rodrigo
Concierto de Aranjuez
Narciso Yepes (guitar)
Philharmonia Orchestra
Garcia Navarro (conductor)
DG 415349 2
11.11
C.P.E. Bach
'Prussian' Sonata no 2 in B flat major
Anneke Uittenbosch (harpsichord)
ETCETERA KTC1011
11.18
Dvorak
Symphony no 8 in G major
Royal Concertgebouw Orchestra
Nikolaus Harnoncourt (conductor)
TELDEC 3984244872.