Main content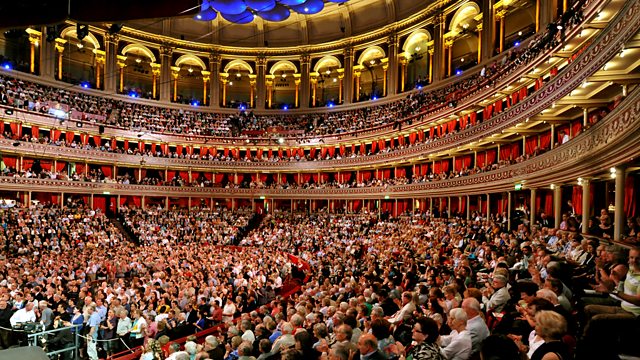 Prom 04
Vassily Petrenko conducts the RLPO in music by Schumann and Tchaikovsky inspired by Byron's poem Manfred, and Rachmaninov's 2nd piano concerto with soloist Simon Trpceski.
With Louise Fryer
An abundance of heady romanticism as Byron's tortured hero Manfred takes centre stage in this Prom performance by the Royal Liverpool Philharmonic Orchestra. Inspired by Lord Byron's dramatic poem, Schumann provided incidental music which captures the story's ghostly, brooding atmosphere, whilst Tchaikovsky wrote a symphony in the style of tone poem, one of his most highly charged and theatrical orchestral works. The RLPO is joined by Macedonian pianist and former Radio 3 New Generation Artist Simon Trpceski to perform the ever popular Piano Concerto No 2 by Rachmaninov. At the helm is Liverpool's own adopted hero Vassily Petrenko. Presented by Tom Service.
Schumann, orch. Mahler: Manfred - overture
Rachmaninov: Piano Concerto No 2 in C minor
Tchaikovsky: Manfred
Simon Trpceski (piano)
Royal Liverpool Philharmonic Orchestra
Vasily Petrenko (conductor).