Main content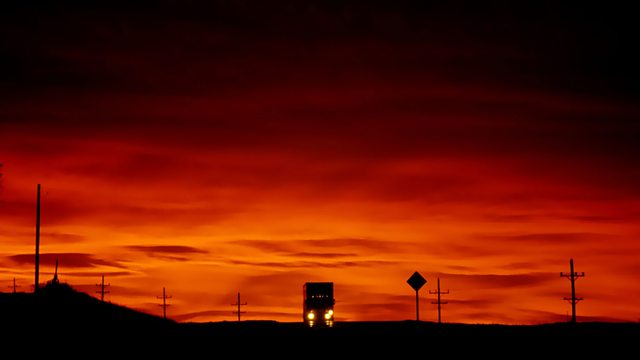 21/07/2010
Susan Sharpe presents music by Stravinsky, Nielsen, Mozart, Dvorak, Schumann, Brahms, Schubert, Vivaldi, Bach, Telemann, Gombert, Saint-Saens, Bruch, Chopin, Satie and Zelenski.
Susan Sharpe presents rarities, archive and concert recordings from Europe's leading broadcasters
1:01 AM
Stravinsky, Igor (1882-1971)
Symphony of Psalms (1930 revised 1948)
Royal Concertgebouw Orchestra, Royal Concertgebouw Choir, Colin Davis (conductor)
1:21 AM
Webern, Anton (1883-1945)
Five Pieces for Orchestra (Op 10)
Royal Concertgebouw Orchestra, Carlo Maria Giulini (conductor)
1:26 AM
Nielsen, Carl (1865-1931)
Symphony No 5 (Op 50)
Royal Concertgebouw Orchestra, Kirill Kondrashin (conductor)
1:58 AM
Mozart, Wolfgang Amadeus (1756-1791)
Piano Sonata in A minor (K.310)
Gunilla Süssmann (piano)
2:16 AM
Lassus, Orlande de (1532-1594)
Gratia sola Dei
Currende, Erik van Nevel (conductor)
2:24 AM
Svendsen, Johan (1840-1911)
Symphony No 2 in B flat major (Op 15)
Oslo Philharmonic Orchestra, Eivind Aadland (conductor)
3:01 AM
Dvorák, Antonín (1841-1904)
Piano Quintet in A major (B.155) (Op 81)
Menahem Pressler (piano), Orlando Quartet
3:34 AM
Schumann, Robert (1810-1856), arr Liszt, Franz (1811-1886)
Widmung (No 1, Op 25)
Janina Fialkowska (piano)
3:38 AM
Brahms, Johannes (1833-1897)
Sonata for violin and piano No 1 (Op 78) in G major
Vilde Frang Bjærke (violin), Jens Elvekjaer (piano)
4:04 AM
Schumann, Robert (1810-1856)
Theme and variations on the Name 'Abegg' (Op 1)
Seung-Hee Hyun (female) (piano)
4:13 AM
Schubert, Franz (1797-1828)
Rosamunde: Overture (D.644)
Orchestre National de France, Emmanuel Krivine (conductor)
4:24 AM
Vivaldi, Antonio (1678-1741)
Cello Concerto in D minor
Charles Medlam (cello), London Baroque
4:34 AM
Reutter, Johann Georg (1708-1772)
Ecce quomodo moritur justus
Capella Nova Graz, Otto Kargl (conductor)
4:41 AM
Bach, Johann Sebastian (1685-1750)
From 'Das Wohltemperierte Klavier': Prelude and Fuga in C major, BWV.870
Rudolfas Budginas (piano)
4:46 AM
Nicolai, Otto (1810-1849)
Overture to 'The Merry Wives of Windsor'
Slovenian Radio and Television Symphony Orchestra, Marko Munih (conductor)
4:55 AM
Schubert, Franz (1797-1828) transcr Liszt, Franz
[Die] Forelle (S.564)
Simon Trpceski (piano)
5:01 AM
Noskowski, Zygmunt (1846-1909)
Overture to Sir Zolzikiewicz
Polish Radio National Symphony Orchestra in Katowice, Zygmunt Rychert (conductor)
5:08 AM
Telemann, Georg Philipp (1681-1767)
Quadro for 2 violins, viola and continuo in B flat major
The King's Consort, Robert King (director)
5:15 AM
Gombert, Nicolas (c.1495-c.1560)
Media vita in morte sumus a6
BBC Singers, Bo Holten (conductor)
5:22 AM
Bach, Johann Sebastian (1685-1750)
Concerto for 2 violins and string orchestra in D minor (BWV.1043)
Sigiswald Kuijken (violin and conductor), Lucy van Dael (2nd violin solo), La Petite Bande
5:39 AM
Saint-Saëns, Camille (1835-1921) arr. R. Klugescheid
My Heart At Thy Sweet Voice
Moshe Hammer (violin), Tsuyoshi Tsutsumi (cello), William Tritt (piano)
5:43 AM
Kutev, Filip (1903-1982)
Pastoral for flute and orchestra (1943)
Lidia Oshavkova (flute), Bulgarian National Radio Symphony Orchestra, Dimitar Manolov (conductor)
5:54 AM
Bruch, Max (1838-1920)
Kol Nidrei (Op 47)
Shauna Rolston (cello), Edmonton Symphony Orchestra, Uri Mayer (conductor)
6:06 AM
Chopin, Fryderyk [1810-1849]
Concerto for piano and orchestra No.2 (Op 21) in F minor
Christian Ihle Hadland (piano), Stavanger Symphony Orchestra, Kiril Karabits (conductor)
6:39 AM
Satie, Erik (1866-1925), arr. for orchestra by Darius Milhaud (1892-1974)
Jack-in-the-box pantomime
CBC Vancouver Orchestra, Mario Bernardi (conductor)
6:45 AM
Anon. (17th century)
Psalm 116 From Lynar B7 (c.1610)
Jacques van Oortmerssen (organ of Oosthuizen, Hervormde Kirk)
6:53 AM
Zelenski, Wladyslaw (1837-1921) arr. Jan Maklakiewicz
2 Choral Songs - Zaczarowana królewna [The Bewitched Princess]; Przy rozstaniu [At Leave-taking]
Polish Radio Choir, unnamed pianist, Marek Kluza (director).