Main content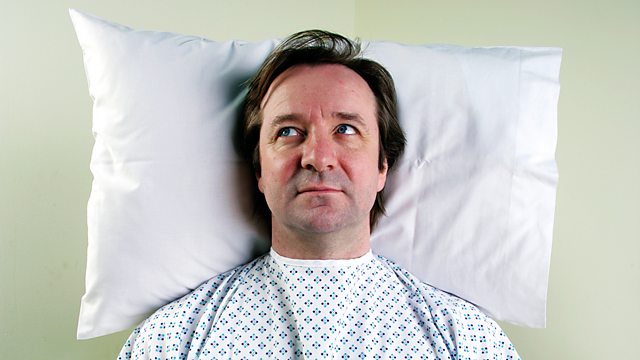 Comatose Ben is taken to a medical conference in Birmingham, but his mind travels to Paris. Stars Neil Pearson. From July 2006.
Mary and Mum have a break when Ben's unconscious body gets driven to a medical conference in Birmingham. But they can't quite bring themselves to leave the hospital.
Meanwhile, Ben's mind also takes a trip. Unfortunately, it's a trip back to the hotel in Paris, where he had the most miserable night of his life.
Dark sitcom written by Nigel Smith.
Starring Neil Pearson as Ben Smith, Fiona Allen as Mary, Josie Lawrence as Mum and Leslie Ash as Blitzkrieg.
With Mark Perry, Dave Lamb, Jo Martin, Giles New, Hils Barker, Lucy Montgomery, Scarlett Milburn-Smith and Elizabeth Bell.
Producer: Gareth Edwards
First broadcast on BBC Radio 4 in July 2006.