Main content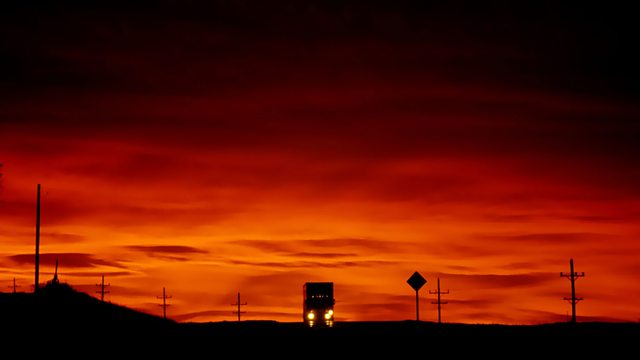 19/07/2010
Susan Sharpe presents music by Verdi, Debussy, Mozart, Vivaldi, Rachmaninov, Haydn, Granados, Jarnefelt, Soler, Gautier d'Espinal, Natra, Lukacic, Schumann, Buxtehude and Weber.
Susan Sharpe presents rarities, archive and concert recordings from Europe's leading broadcasters
1:01 AM
Verdi, Giuseppe (1813-1901)
La Traviata
Anna Netrebko - soprano (Violetta), Eddit Wade - baritone (Baron Douphoi), Mark Beesley - bass (Doctor Grenvil), Ji-Min Park - tenor (Gastone de Letorieres), Jonas Kaufmann - tenor (Alfredo Germont), Sarah Pring - mezzo-soprano (Annina), Neil Gillespie - tenor (Giuseppe), Dmitri Hvorostovsky - baritone (Giorgio Germont), Charbel Mattar - bass (Messenger), Royal Opera House Orchestra, Royal Opera House Chorus, Maurizio Benini (conductor)
3:17 AM
Debussy, Claude (1862-1918)
Images I
Roger Woodward (piano)
3:33 AM
Mozart, Wolfgang Amadeus (1756-1791)
Quartet for strings in C major, K.465 'Dissonance'
Quatour Ysaÿe
4:03 AM
Vivaldi, Antonio (1678-1741)
Concerto in F major (RV.442) for treble recorder
Michael Schneider (recorder), Camerata Köln
4:11 AM
Rachmaninov, Sergey (1873-1943)
Polka of V. R. for piano in A flat major
Ivetta Irkha (piano)
4:15 AM
Haydn, Joseph (1732-1809)
Symphony No 4 (H.1.4) in D major
Slovak Radio Symphony Orchestra Bratislava, Ondrej Lenárd (conductor)
4:26 AM
Granados, Enrique (1867-1916) arranged by Chris Paul Harman
La Maja y el Ruiseñor [The Maiden and the Nightingale]
Isabel Bayrakdarian (soprano), Bryan Epperson, Maurizio Baccante, Roman Borys, Simon Fryer, David Hetherington, Roberta Jansen, Paul Widner, Thomas Wiebe, Winona Zelenka (cellos)
4:33 AM
Järnefelt, Armas (1869-1958)
Music to 'The Promised Land'
Finnish Radio Symphony Orchestra, Ilpo Mansnerus (conductor)
4:47 AM
Soler, Antonio (1729-1783)
Fandango for keyboard in D minor (R.146)
Scott Ross (harpsichord)
5:01 AM
Kajanus, Robert (1856-1933)
Finnish Rhapsody No 1
Finnish Radio Symphony Orchestra, Leif Segerstam (conductor)
5:11 AM
Gautier d'Espinal (c.1215-c.1272)
Puis que en moi a recouvré seignorie
Annemieke Cantor (voice) (with instrumental introduction played by Francis Biggi)
5:17 AM
Natra, Sergiu (b. 1924)
Sonatine for Harp (1965)
Rita Costanzi (harp)
5:25 AM
Mozart, Wolfgang Amadeus (1756-1791)
Symphony No 23 in D major (K.181)
Slovenian Radio and Television Symphony Orchestra, Marko Munih (conductor)
5:37 AM
Lukacic, Ivan (1587-1648)
Three motets from 'Sacrae Cantiones' - Quam pulchra es; Quemadmodum desiderat; Panis angelicus
Pro Cantione Antiqua, Mark Brown (conductor)
5:51 AM
Stants, Iet (1903-1968)
String Quartet No 2
Dufy Quartet
6:05 AM
Schumann, Robert (1810-1856)
Faschingsschwank aus Wien (Op 26)
Leif Ove Andsnes (piano)
6:27 AM
Buxtehude, Dietrich (1637-1707)
Sonate IV for violin, viola da gamba and cembalo in B flat major (BuxWV.255)
Ensemble CordArte
6:35 AM
Weber, Carl Maria von (1786-1826)
Symphony No 1 in C major (Op 19)
Norwegian Radio Orchestra, Ari Rasilainen (conductor).