Main content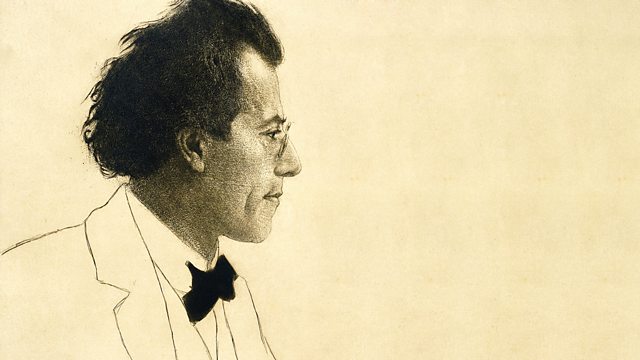 In Search of Gustav Mahler
Norman Lebrecht goes in search of those whose lives have been touched by Mahler's music, including music archivist Peter Poltun, philosopher AC Grayling, and composer Uri Caine.
Marking the centenary of Gustav Mahler's death, Norman Lebrecht travels in the footsteps of the composer in search of those whose lives have been touched and changed by his music.
Beginning in the woods of Gustav Mahler's childhood, Lebrecht talks of a child who's so terrified by what's going on at home that he runs away deep into the woods where he sits on a log - listening. Something that he heard there became part of him. The noise of the wind blowing through the pines sounds like the note A - the note he starts his first symphony with not many years later. A long drawn out A - the A, Lebrecht says, that has made his Gustav Mahler.
In search of Gustav Mahler, Lebrecht visits not just the places he lived and the music he made, but the people who are alive today who have been touched by his music. Mahler was able to bring them face to face with themselves and gave them the means to continue.
Mahler was born in the tiny village of Kaliste in the Czech Republic - a few houses around a murky pond where his father's distillery is in ruins and is now for sale. There, Jiri Stilec has transformed the house where Mahler was born into a museum. Stilec says that when he had problems with his marriage, he used Mahler's 4th Symphony as medicine - the long melancholic melodies of the slow movement gave him hope. "It's really very deep music that gives me peace. It's like a drug."
At the opera house in Vienna where Mahler was director, the music archivist there is Peter Poltun. A former American diplomat to Turkey he used the 4th Symphony as an escape from the difficulties he encountered when in negotiations with security officers during the violence that engulfed Turkey of the 1970s. "There are dangerous emotions in this music. The sense of death and destruction is so strong you begin seeing everything through the prism of this music. It's frightening music" says Poltun.
Philosopher, Professor Anthony Grayling talks of how Mahler approached his music.
"I find Mahler very moving", says Grayling. "Not just emotionally, but intellectually. I find myself being drawn into the sense of the profound suffering in the world, but not in a way that makes me mourn it, but in a way that turns emotions into structures. It's an experience you become addicted to and you need it. You've got to go back to it and listen to it again and again."
"As a jazz musician the chords are just too delicious", says jazz pianist and composer Uri Caine who performs improvised sections of both the 1st and 5th Symphonies. "There's something just so aching about the harmony and so passionate. He's trying to embrace the whole world and include all the different aspects of his life in his music."
Renate Stark-Voigt is a musicologist who's spent years working on a complete and final edition of the 2nd Symphony. She describes hearing the adagietto from the 5th Symphony for the first time - it had such an affect on her that she had to spend weeks in the public rental library listening to the music again and again on LP. She became a music scholar because she had to understand what was behind Mahler's music and why it had such an effect on her. Yet there were times when she simply couldn't listen to his music. She describes how when her first child died, she couldn't hear any of his works. "I had periods when I couldn't hear a note of Mahler - when I was not strong, Mahler was too much for me."
Travelling from Kaliste, the village of his birth to Jihlava the town of his childhood in the Czech Republic, Lebrecht then moves to Vienna where Mahler was director of the Opera, and on to Klagenfurt in the south of Austria, almost in the Balkans where after 3 years at the opera and as a powerful man in the land, he builds a composing cabin deep in the woods. It's here where he finds the voice he was looking for ever since he was an infant - in the heart of nature, untroubled by the human conflicts he explores in his symphonies; he composed some of his darkest music here.
Lebrecht says: "There are times when I've needed Mahler more than anything else on earth - times when I've been so unsure or frightened or confused about the state of my world only Mahler would have the answer. Mahler can do many things - he can address you, he can harangue you, he can tease you, he can do many things, but in that music, there is a healing balm. Mahler from somewhere brings a reunion of the individual with the world, a person with nature - the possibility that out of chaos there can be harmony and there can be love. Mahler can be the healer of us all."
Producer: Jeremy Evans.