Main content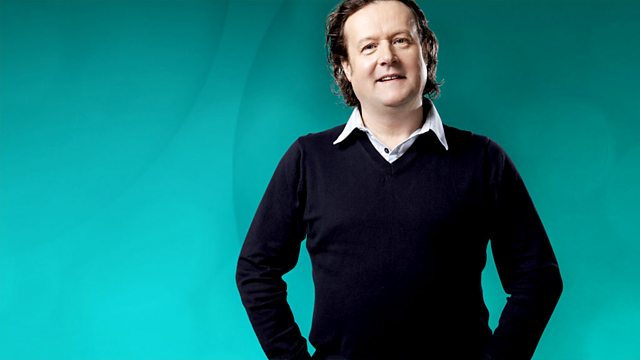 05/07/2010
The Dark Lord presents The Best Time Of The Day Show. Includes The Listeners' Library, Lester's Library, Record and Album of the Week and Pause for Thought.
Alex, aka The Dark Lord, presents his unique blend of great music and offbeat conversation. Hear all about how Alex survived his weekend at a festival and his Wendy House accommodation. It's an All New Monday on the show...ish. Following the success of National Shed Week, we have made this week National Failed Attempt Week; disastrous first dates and shameful job interviews ahoy! We are inventing our own superhero. Stand back Superman, Iron Man and Spiderman for Butterman is here. We need never suffer dry toast ever again, but he must fight the evils of his arch-enemies, Low Cholesterol Lady and the dreaded, Hot Knife. Plus, check out the new inductees into the 4.15 One-Off Canteen. They are unique for all the wrong reasons!
There is a track from the brilliant new album of the week by The Drizabone Soul Family and a new Record of the Week by Lady Antebellum. Alex selects two more tracks from his own CD collection for Lester's Library: there's one from jazz supremo Lou Rawls with Dianne Reeves, and one from country artist, Dierks Bentley. Your choice from the Listener's Library comes from heavy metal band, U.F.O. All of this, and Jasjit Singh provides some Pause for Thought at 3.20am.
Last on
Music Played
Tommy James

&

The Shondells

Mony Mony

Fifty Number Ones Of The 60's (Variou.
Global Television.

Scouting for Girls

Famous

Everybody Wants To Be On TV.
Sony.
4.

Sam Brown

Stop!

Woman (Various Artists).
Polygram Tv/Sony Tv.

RECORD OF THE WEEK from the CD, "NEED YOU NOW" (Parlophone)

Lady A

I Run to You

Need You Now.
Capitol Nashville.
1.

Billy Joel

Get It Right The First Time

The Staple Singers

I'll Take You There

Afrodisiac (Various Artists).
Universal Music Tv.

Kylie Minogue

All The Lovers

Rainbow

All Night Long

Rainbow - The Very Best Of Rainbow.
Parlophone.

Yazoo

Only You

Alison Moyet Singles.
Columbia.

LESTER'S LIBRARY from the CD, "AT LAST" (Blue Note)

Lou Rawls

Fine Brown Frame

Steve Winwood

Roll With It

25 Years Of No.1 Hits (Various).
Connoisseur.

I Am Kloot

Northern Skies

(CD Single).
Music Services.
1.

Bryan Adams

Run To You

Bryan Adams - The Best Of Me.
Mercury.

ABBA

Take a Chance on Me

Abba Gold (40th Anniversary Edition).
Polar.
003.

Katy Perry

California Gurls (feat. Snoop Dogg)

Wilson Pickett

Mustang Sally

Atlantic Rhythm & Blues - Vol 6: 1966.
Atlantic.

The Sundays

Summertime

The Sundays - Static & Silence.
Parlophone.

Gary Moore

Parisienne Walkways

Emerald Rock (Various Artists).
Polygram Tv.

Plan B

Prayin'

The Defamation Of Strickland Banks.
Atlantic.
1.

Propaganda

Duel

A Secret Wish - Propaganda.
ZTT.
12.

Nickel Creek

When You Come Back Down

(CD Single).
Sugar Hill Records.

LISTENER'S LIBRARY from the CD, "POWER CUTS: THE BEST OF U.F.O." (EMI Gold) suggested by Moggy in Leicester

Moby

Why Does My Heart Feel So Bad?

Glorious (Various Artists).
Columbia.

The Bangles

Manic Monday

Fantastic 80's - 3 (Various Artists).
Sony Tv/Columbia.

Heatwave

Boogie Nights

Too Hot To Handle.
BBR.
013.

Lady Gaga

Alejandro

(CD Single).
Streamline Records.
1.

Foreigner

Waiting For A Girl Like You

The Power Of Love (Various Artists).
Quality Television.
16.

Status Quo

Living On An Island

Whatever You Want - V.Best Of Status.
Polygram Tv.

The Temptations

My Girl

The All Time Greatest Movie Songs.
Columbia/Sony Tv.

ALBUM OF THE WEEK from the CD, "ALL THE WAY" (Dome) out now

The Drizabone Soul Family

Girlfiendz

Bon Jovi

Livin' On A Prayer

Music Of The Millennium (Various).
Universal Music Tv.
1.

Beth Nielsen Chapman

How We Love

(CD Single).
BNC Records.
1.

Robbie Williams

Millennium

Neil Sedaka

Oh Carol

The Very Best Of Neil Sedaka.
Universal Music Tv.

Big Mountain

Baby, I Love Your Way

No Greater Love (Various Artists).
Global Records & Tapes.
Broadcast