Main content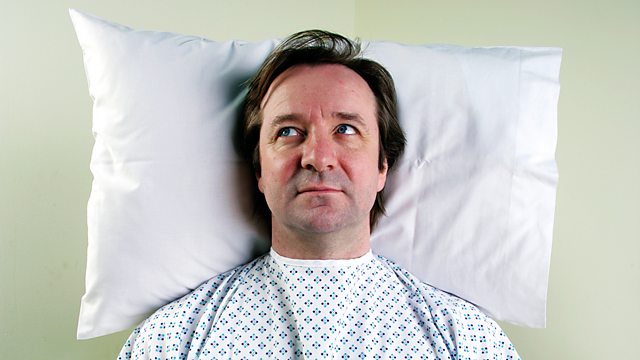 TV racing can't bring Ben out of his coma - so what use is his predicting the winners? Stars Neil Pearson. From July 2006.
As Ben lies on a ventilator in hospital, Mary and Mum put the racing on to try to bring him out of his coma. It doesn't work, but Ben does somehow seem to have developed a knack for predicting the winners, if only he could think of a way of telling anyone.
Meanwhile John Dee, Queen Elizabeth I's own fortune teller, appears in Ben's brain, with some unhelpful observations about what the future might hold.
Dark sitcom written by Nigel Smith.
Starring Neil Pearson as Ben Smith, Fiona Allen as Mary, Josie Lawrence as Mum and Leslie Ash as Blitzkrieg.
With Mark Perry, Dave Lamb, Jo Martin, Giles New, Hils Barker and David Mitchell.
Producer: Gareth Edwards
First broadcast on BBC Radio 4 in July 2006.