Main content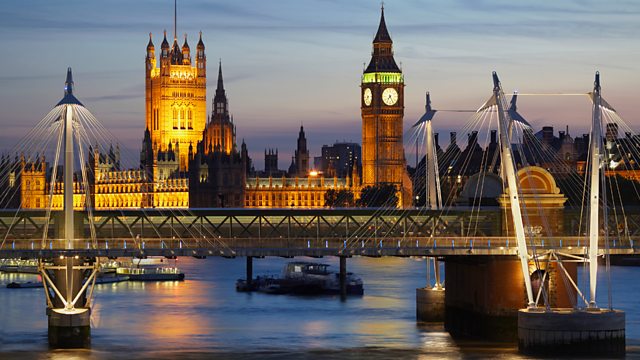 London-born novelist Andrea Levy presents diverse and diverting mixes of voices, sounds and experiences capturing the spirit of the city by night and day. From 2010.
Writer Andrea Levy presents short pieces for radio capturing a certain off-beat spirit of London and Londoners - a whole world of experience within one sprawling city.
Tonight, the rhythms of a north London estate with young musicians Kyle and Marius prompt Andrea to memories of her own childhood adventures, car-minding for sixpence near Highbury Stadium on matchday. She invites us to eavesdrop on an all-night suburban prayer vigil; and we hear a spooky modern ghost story of unaccountable disappearances from Brockwell Lido... Plus: in the nightly feature, Pairs in Squares, Jonathan Glancey's pin lands in the map-section devoted to Soho, as revealed by ad-man John Hegarty.
Andrea Levy was born in London and holds the city close to her heart; her experience growing up here as a black Londoner pervades her novels and is the thread woven through this mix of the day-to-day and the nocturnal... of pieces taking a sidelong glance as well as a more direct approach. A blend of poetry and prose, of the factual and the fictional that together make up this diverse and diverting nightly series.
Andrea Levy sadly died of cancer aged 62 in February 2019.
Executive Producer: Simon Elmes
First broadcast on BBC Radio 4 in 2010.