Main content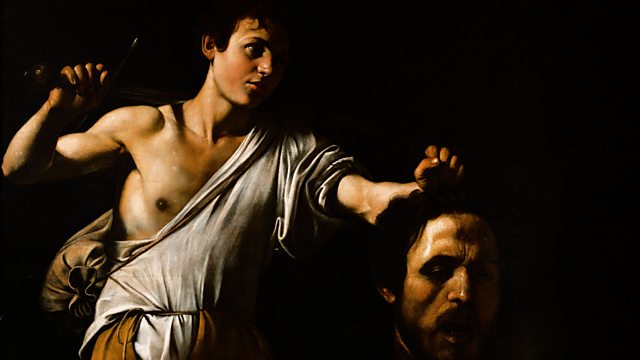 Reflections on Caravaggio
American writer Catherine Puglisi discusses the demise of Caravaggio's reputation until new-found interest emerged in the 20th century, from international exhibitions to the cinema.
The Milanese painter, Michelangelo Merisi da Caravaggio has intrigued the modern imagination more than any other old master. Renowned in his own time for the innovative and shocking realism of his paintings, often celebrated nowadays for the tempestuous lifestyle which informed his work, he is remembered as the creator of art that influenced and inspired. 400 years after his death in July 1610 these portraits of the painter offer a series of personal responses to his work, life and legacy.
Tonight's essay is by Catherine Puglisi, Professor of Baroque Art at Rutgers University, New Jersey, and author of an influential monograph on the artist. She contrasts the acclaim Caravaggio is receiving at his quadricentenary with the downward slope his reputation took until the twentieth century. The 1980s proved a watershed in the revival of interest, with Caravaggio recalled in the cinema and in retrospective exhibitions. Now, 400 years on, there is Caravaggiomania, with a flood of commemorative publications, events and exhibitions, including the centrepiece retrospective one-man exhibition in Rome. Puglisi reflects on the artist's decline and rise, considers Caravaggio's reputation at his anniversary, and then assesses its future growth, while provocatively questioning what might be left to say about him.