Main content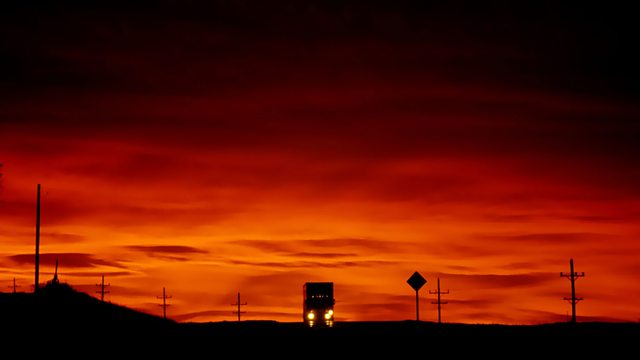 15/07/2010
John Shea presents music by Gossec, Haydn, Davaux, Grieg, Norman, Spohr, Ibert, Thomas, Telemann, Milhaud, Arnic, Verdi, Abel, Mendelssohn, Vivaldi, Strauss and Clara Schumann.
John Shea presents rarities, archive and concert recordings from Europe's leading broadcasters
1:01 AM
Beck, Franz Ignaz (1734-1809)
Overture to 'Pandore'
1:07 AM
Gossec, François-Joseph (1734-1829)
Sabinus - Ballet Suite
1:24 AM
Haydn, (Franz) Joseph (1732-1809)
Symphony no. 89 (H.1.89) in F major
Freiburg Baroque Orchestra, Gottfried von der Golz (conductor and violin)
1:45 AM
Davaux, Jean-Baptiste 'Citoyen' (1742-1822)
Sinfonie concertante melee d'airs patriotiques for 2 violins and orchestra in G major
Gottfried von der Golz (1st violin soloist (and director), Kathrin Tröger ( 2nd violin soloist), Freiburg Baroque Orchestra
2:06 AM
Haydn, (Franz) Joseph (1732-1809)
Symphony no. 88 (H.1.88) in G major
Guido Larisch (cello), Freiburg Baroque Orchestra, Gottfried von der Golz (conductor and violin)
2:26 AM
Grieg, Edvard (1843-1907)
String Quartet No.1 in G minor (Op.27)
Engegård Quartet
3:01 AM
Norman, Ludvig (1831-1885)
Sextet for piano, 2 violins, viola, violincello and double bass in A minor (Op.29) (1869/1873)
Bengt-Åke Lundin (piano), Uppsala Chamber Soloists
3:33 AM
Spohr, Louis (1784-1859)
Notturno for wind and Turkish band in C major, Op.34
Octophoros, Paul Dombrecht (conductor)
4:05 AM
Ibert, Jacques (1890-1962)
Trois Pièces Brèves
The Ariart Woodwind Quintet
4:13 AM
Thomas, John (1826-1914)
The minstrel's adieu to his native land for harp
Rita Costanzi (harp)
4:20 AM
Cozzolani, Suor Chiara Margarita (1602-c.1677)
Laudate pueri - psalm for 8 voices
Cappella Artemisia, Maria Christina Cleary (harp), Francesca Torelli (theorbo), Bettini Hoffmann (gamba), Miranda Aureli (organ), Candace Smith (director)
4:30 AM
Telemann, Georg Philipp (1681-1767)
Concerto for flute and orchestra in D major
Wilbert Hazelzet (flute), Musica Antiqua Köln, Reinhard Goebel (conductor)
4:42 AM
Milhaud, Darius (1892-1974)
Scaramouche
James Anagnoson, Leslie Kinton (pianos)
4:52 AM
Arnic, Blaz (1901-1970)
Overture to the Comic Opera (Op.11)
Slovenian Radio and Television Symphony Orchestra, Anton Nanut (conductor)
5:01 AM
Verdi, Giuseppe (1813-1901)
Overture - Nabucco
Bergen Philharmonic Orchestra, Alun Francis (conductor)
5:09 AM
Saint-Saëns, Camille (1835-1921) transcr. Eugen d'Albert
Danse macabre - symphonic poem transcr. for piano [orig. orchestra, Op.40]
Eugen d'Albert (1864-1932) (piano)
5:17 AM
Abel, Carl Friedrich (1723-1787)
Symphony in D major (Op.10 No.5)
La Stagione Frankfurt, Michael Schneider (conductor)
5:27 AM
Mendelssohn, Felix (1809-1847)
Psalm 22 (Op.78 No.3)
Radio France Chorus (unnamed tenor soloist), Donald Palumbo (conductor)
5:36 AM
Vivaldi, Antonio (1678-1741)
Concerto in G major for 2 guitars and orchestra
Maya Le Roux-Obradovic & Zoran Krajisnik (guitars), Sinfonietta Belgrade, Aleksandar Vujic (conductor)
5:50 AM
Haydn, Joseph (1732-1809)
Keyboard Sonata in G major, Hob.XVI/39
Andreas Staier (fortepiano)
6:04 AM
Strauss, Richard (1864-1949)
Oboe Concerto in D major
Hristo Kasmetski (oboe), Bulgarian National Radio Symphony Orchestra, Alexander Vladigerov (conductor)
6:31 AM
Schumann-Wieck, Clara (1819-1896)
Piano Trio in G minor (Op.17)
Erika Radermacher (piano), Eva Zurbrugg (violin), Angela Schwartz (cello).