Main content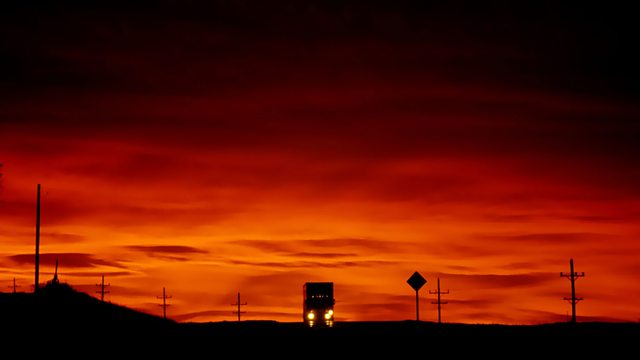 13/07/2010
John Shea presents music by Brahms, Dvorak, Haydn, Nibelle, Vaughan Williams, Berlioz, Handel, Saint Saens, Mozart, Faure, Shostakovich, Svendsen, Ruppe, Buffardin and Mendelssohn.
John Shea presents rarities, archive and concert recordings from Europe's leading broadcasters
1:01 AM
Brahms, Johannes [1833-1897]
Concerto for violin and orchestra (Op.77) in D major
Sarah Chang (violin) Oslo Philharmonic Orchestra, Juraj Valucha (conductor)
1:40 AM
Dvorak, Antonín [1841-1904]
Symphony no. 6 (Op.60) in D major
Oslo Philharmonic Orchestra, Juraj Valucha (conductor)
2:24 AM
Haydn, Joseph (1732-1809)
Trio for keyboard and strings in G major 'Gypsy rondo' (H.15.25)
Kungsbacka Trio
2:40 AM
Nibelle, Henri (1883-1967)
Carillon Orléannais
Tong-Soon Kwak (female) (Rieger organ at the Torch Centre for World Missions in Seoul, Korea)
2:46 AM
Vaughan Williams, Ralph (1872-1958)
Fantasia on a theme of Thomas Tallis
The Royal Academy Soloists, Clio Gould (director)
3:01 AM
Berlioz, Hector (1803-1869)
La Mort de Cléopâtre [The Death of Cleopatra] - lyric scene for soprano and orchestra
Annett Andriesen (alto), Netherlands Radio Symphony Orchestra, David Robertson (conductor)
3:23 AM
Handel, Georg Friedrich (1685-1759)
Cleopatra's aria: 'Piangerò la sorte mia' - from 'Giulio Cesare', Act 3 Sc 3
Emma Kirkby (soprano), Academy of Ancient Music, Andrew Manze (director)
3:30 AM
Saint-Saëns, Camille (1835-1921)
Concerto for piano and orchestra no.5 (Op.103) in F major 'Egyptian'
Pascal Rogé (piano), UNAM [Universidad Nacional Autonoma de Mexico] Philharmonic Orchestra, Ronald Zollman (conductor)
3:58 AM
Mozart, Wolfgang Amadeus (1756-1791)
Oboe Quartet in F major (K.370)
Peter Bree (oboe), Amsterdam String Trio
4:11 AM
Andriessen, Louis (b. 1939)
Le voile du bonheur [The Veil of Happiness] (1971)
Vera Beths (vocals & violin), Reinbert de Leeuw (piano)
4:18 AM
Fauré, Gabriel (1845-1924)
Pelleas et Melisande - suite (Op.80)
BBC Philharmonic, Yan Pascal Tortelier (conductor)
4:35 AM
Shostakovich, Dmitri (1906-1975)
7 Dances of the Dolls (Op.91c) arr for wind quintet
Bulgarian Academic Wind Quintet
4:46 AM
Svendsen, Johan (1840-1911)
Carnival in Paris - Overture/Episode for orchestra (Op.9)
Bergen Philharmonic Orchestra, Ole Kristian Ruud (conductor)
5:01 AM
Franceschini, Petronio (1650-1680)
Sonata for 2 trumpets, strings & basso continuo in D major
Yordan Kojuharov & Petar Ivanov (trumpets), Teodor Moussev (organ), Sofia Philharmonic Orchestra, Yordan Dafov (conductor)
5:09 AM
Svendsen, Johan (1840-1911)
Norwegian artists' carnival (Op.14) [Norsk kunstnerkarneval]
Norwegian Radio Orchestra, Ari Rasilainen (conductor)
5:17 AM
Debussy, Claude (1862-1918)
Hommage à Haydn (1909)
Roger Woodward (piano)
5:18 AM
Kleynjans, Francis (b. 1951)
Homage à Satie
Heiki Mätlik (guitar)
5:21 AM
Ruppe, Christian Friedrich (1753-1826)
Duetto in F major
Wyneke Jordans and Leo van Doeselaar (piano duet on a Tomkinson Fortepiano of 1815)
5:32 AM
Buffardin, Pierre-Gabriel (c.1690-1768)
Concerto à 5 for flute and strings in E minor
Ernst-Burghard Hilse (flute), Musica Antiqua Köln
5:44 AM
Szymanowski, Karol (1882-1937)
String Quartet No.1 in C major (Op.37)
Silesian Quartet
6:03 AM
Karlowicz, Mieczyslaw (1876-1909)
4 Songs
Jadwiga Rappé (contralto), Ewa Poblocka (piano)
6:10 AM
Respighi, Ottorino (1879-1936)
Rossiniana
The West Australia Symphony Orchestra, Jorge Mester (conductor)
6:37 AM
Mendelssohn, Felix (1809-1847)
Sextet for piano and strings in D major, Op.110
Wu Han (piano), Philip Setzer (violin), Nokuthula Ngwenyama (viola), Cynthia Phelps (viola), Carter Brey (cello), Michael Wais (bass).