Main content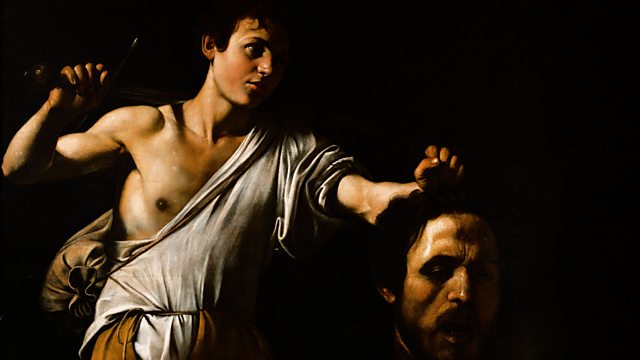 Reflections on the innovative style and tempestuous life of the painter who died 400 years ago. Art historian John Gash talks about the clarity and realism of Caravaggio's style.
The Milanese painter, Michelangelo Merisi da Caravaggio has intrigued the modern imagination more than any other old master. Renowned in his own time for the innovative and shocking realism of his paintings, often celebrated nowadays for the tempestuous lifestyle which informed his work, he is remembered as the creator of art that influenced and inspired.
First broadcast 400 years after his death in July 1610, these portraits of the painter offer a series of personal responses to his work, life and legacy. The first is delivered by John Gash, Senior Lecturer in the History of Art at Aberdeen University, who introduces the artist, and argues that an existential edge sustained Caravaggio as his technical and creative virtuosity developed. His techniques of painting direct to canvas, and of employing chiaroscuro, contrasts of light and shade, were revolutionary procedures that demonstrate a ceaseless quest for clarity and honesty.
When Caravaggio moves from northern Italy to seek patronage and fame in Rome, the celebrity he attracts there is entwined with visceral and violent behaviour, which itself is then replicated in aspects of his work that depict sacred Christian subjects. The grand religious commissions such as The Martyrdom of St. Matthew negotiate a dangerous boundary between fulfilling the Counter Reformation ideals of the Roman Catholic Church and offending its sense of decorum.
Producer: Chris Spurr.
More episodes
Previous
You are at the first episode