Main content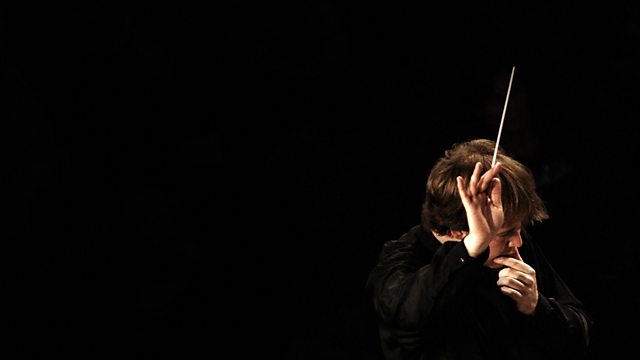 Belcea Quartet
Performance given by the Belcea Quartet and soloists. Janacek: Violin Sonata. Szymanowski: Metopes; Songs of a Fairy Princess; String Quartet No 2. Schumann: Marchenbilder.
Presented by Petroc Trelawny.
From the Wigmore Hall a recital of chamber music by Szymanowski and Janacek, with an excursion into the magical, childlike realm of Schumann's Märchenbilder (Fairy Tales), before Szymanowski's Songs of a Fairy Princess.
The performers are the Belcea Quartet, the violinist Henning Kraggerund, the pianist Piotr Anderszewski and the soprano Iwona Sobotka.
Janacek - Violin Sonata
Szymanowski - Metopes Op 29
Schumann - Märchenbilder, Op 113
Szymanowski - Songs of a Fairy Princess, Op 31
Szymanowski - String Quartet No.2 Op 56
Henning Kraggerud, violin
Iwona Sobotka, soprano
Piotr Anderszewski, piano
Belcea Quartet
Followed by a preview of the 2010 Proms season, which begins on Friday
Vaughan Williams: The Lark Ascending
Nicola Benedetti, violin
London Philharmonic Orchestra
Andrew Litton, conductor
DG 4763399 Track 2
Vaughan Williams: Five Mystical Songs (I got me flowers; Love bade me welcome)
Simon Keenlyside, baritone
Graham Johnson, piano
NAXOS 8557114
Handel: Endless Pleasure from Semele
Renee Fleming, soprano
Orchestra of the Age of Enlightenment
Harry Bicket, conductor
DECCA 4756186