Main content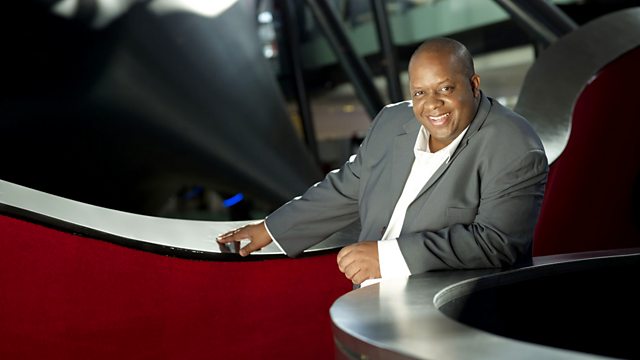 John Dankworth Million Dollar Collection
Julian Joseph presents exclusive performance of the late John Dankworth composition Million Dollar Collection, conducted by the composer and saxophonist's son Alec.
Julian Joseph presents Jazz Line-Up from the garden of the Dankworth residence in Wavendon at their annual 'Music in the Garden' Series.
The "Million $ Collection" is a suite for large ensemble written by John Dankworth in 1967. It followed his previous suites for Big Band - "What the Dickens", and "Zodiac Variations".
The pieces are inspired by paintings by Mondrian, Toulouse-Latrec, Picasso and Hogarth, amongst others. Alec Dankworth has assembled a new band to perform the suite in its entirety, along with some charts from his own Generation Band pad.
The Band are:- Noel Langley, Trumpet/Freddie Gavita, Trumpet/Henry Lowther Trumpet & Violin/Robbie Robson, Trumpet/Mataius Eskilsson, Trombone, Barnaby Dickinson, Trombone/Dave Powell, Tuba/Andy Panayi, Alto Sax/Martin Hathaway, Alto Sax/Tim Garland, Tenor Sax/Julian Siegel, Tenor Sax/Alec Dankworth, Bass/Ralph Salmins, Drums/Jim Hart, Vibes/Tom Cawley, Piano.