Main content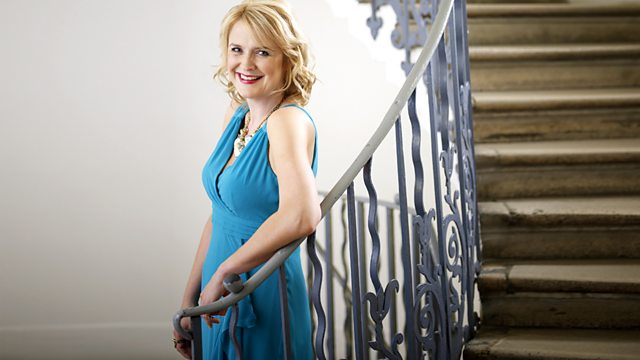 Thursday - Sarah Walker
With Sarah Walker. Ravel: Introduction and Allegro. Beethoven: Piano Concerto No 4. Bach: Jesu Christ, meins Lebens Licht. Holst: Capriccio. Villa-Lobos: Preludes Nos 1, 5 and 2.
Classical Collection with Sarah Walker. Great performances and classic recordings. Today there's Ravel, Holst and a performance of Tchaikovsky's Symphony No. 4 from the Leningrad Philharmonic Orchestra.
10.00 Ravel
Introduction and Allegro
The Melos Ensemble
DECCA 421154 2
10.11 Beethoven
Piano Concerto No.4 in G Op.58
Paul Lewis (piano)
BBC Symphony Orchestra
Jiri Belohlavek (conductor)
10.45 JS Bach
Motet - Jesu Christ, meins Lebens Licht, BWV 118b The Monteverdi Choir The English Baroque Soloists John Eliot Gardiner (conductor) ARCHIV 4297822
10.56 Holst
Capriccio
London Symphony Orchestra
Richard Hickox (conductor)
CHANDOS CHAN9420
11.03 Villa-Lobos
Prelude No.1 in E minor
Julian Bream (guitar)
RCA GD86525
11.07 Villa-Lobos
Prelude No.5 in D major
Goran Sollscher (guitar)
DEUTSCHE GRAMMOPHON 4591382
11.11 Villa-Lobos
Prelude No.2 in E major
Narciso Yepes (guitar)
DG 4237002
11.15 Tchaikovsky
Symphony No.4 in F minor Op.36
Leningrad Philharmonic Orchestra
Evgeny Mravinsky (conductor)
DG 419745 2.