Main content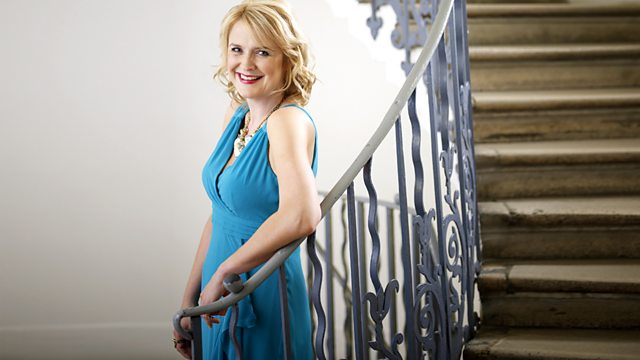 Wednesday - Sarah Walker
With Sarah Walker. Debussy, arr Sachs: Prelude a l'apres-midi d'un faune. Liszt: La Lugubre Gondola. Marcello: Oboe Concerto. Prokofiev: Romeo and Juliet Suite 2. Ravel: Nahandove.
Classical Collection with Sarah Walker. Great performances and classic recordings on the themes of Impressionist Chamber Music and Beethoven's Piano Concertos. Pierre Boulez conducts Ravel, there's an arrangement of Debussy's Prelude a l'apres-midi d'un faune and Paul Lewis performs Beethoven's Piano Concerto No 3.
10.00 Debussy arr. Sachs
Prelude a l'apres-midi d'un faune Hans-Udo Heinzmann (flute) Malte Lammers (oboe) Walter Hermann (clarinet) Jurgen Lamke (harmonium) Werner Hagen (piano) Heinrich Horlein & Hans-Christoph Sauer (violins) Jaap Zeijl (viola) Sven Forsberg (cello) KOCH 311912
10.11 Liszt
La Lugubre Gondola
Stephen Hough (piano)
VIRGIN CLASSICS VC7592222
10.16 A. Marcello
Oboe Concerto
Hansjorg Schellenberger (oboe)
I Solisti Italiani
DENON CO2301
10.26 Prokofiev
Romeo & Juliet Suite No.2
Minneapolis Symphony Orchestra
Stanislaw Skrowaczewski (conductor)
MERCURY 432004
10.57 Schubert
Impromptu in B flat D935 No.3
Andras Schiff (piano)
DECCA 4581392 (2 CDs)
11.09 Delius
Aquarelle No.1
English Chamber Orchestra
Daniel Barenboim (conductor)
DG 4197482
11.12 Ravel
Nahandove (No.1 of Chansons Madecasses) Jessye Norman (soprano) Members of the Ensemble InterContemporain Pierre Boulez (conductor) SONY CLASSICAL SMK64107
11.19 Beethoven
Piano Concerto No.3 in C minor Op.37
Paul Lewis (piano)
BBC Symphony Orchestra
Jiri Belohlavek (conductor).