Main content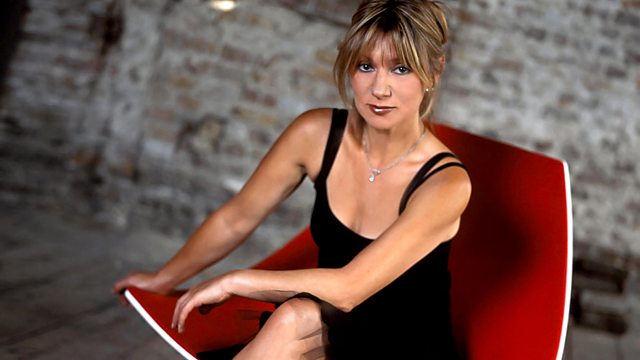 Edward III
Lucie Skeaping is joined by historian Ian Mortimer to explore the society and musical culture of England under Edward III. It was a time when English became the lingua franca.
Lucie Skeaping looks back on Edward III's 14th Century England with historian Ian Mortimer, focusing on the nation's life and musical culture.
Edward III can be seen as a defining monarch in the history of the nation. After the disastrous reign of his father Edward II, he rebuilt the nation's confidence modelling his monarchy on the chivalric sensibilities of the legendary Arthur and his Knights of the Round Table. The Hundred Years War began with Edward; he undertook a huge programme of castle building; and besides many other things, established the Order of the Garter. This was the age when the English language started to become the nation's lingua franca; it is the age of The Green Knight; Piers Plowman; and Geoffrey Chaucer.
Lucie meets historian Ian Mortimer, an authority of the 14th century and Edward's biographer, to learn more about this period, and she reflects on the Englishness of the music of his age.
Last on
Music Played
Anon.

Campanis cum cymbalis

Performers: Hilliard Ensemble, Paul Hillier (director)

HARMONIA MUNDI.
HMC 901154.

Anon.

Mater ora filium

Performers: Hilliard Ensemble, Paul Hillier (director)

HARMONIA MUNDI.
HMC 901154.

Anon.

Worldes blisse have good day

Performers: Hilliard Ensemble, Paul Hillier (director)

HARMONIA MUNDI.
HMC 901154.

Anon.

Campanis cum cymbalis (distant)

Performers: Hilliard Ensemble, Paul Hillier (director)

HARMONIA MUNDI.
HMC 901154.

Anon.

La ultime estampie real (extract)

Performer: Pavlo Besnoziuk (fiddle)

Anon.

Gaude virgo immaculata

Performers: Liber UnUsualis

Anon.

Servant regem/Ludowice/Rex regum

Performers: Diabolus in Musica, Antoine Guerber (director)

Pierre des Molins

De ce que fol pense (instrumental)

Performer: Andrew Lawrence-King (medieval harp)

Anon.

Singularis laudis digna

Performers: Gothic Voices, Christopher Page (director)

Philippe de Vitry

Gratissima virginis/Vosqui admaramini/Gaude gloriosa/Contratenor

Performers: Gothic Voices, Christopher Page (director)

Anon.

Gabriel fram Heven-king

Performers: Liber un Unsualis

Alanus

Sub Arturo plebs (instrumental) (extract)

Performers: Ferrara Ensemble, Crawford Young (director & lute)

Anon.

Thomas gemma Cantuarie

Performers: Hilliard Ensemble, Paul Hillier (director)

HARMONIA MUNDI.
HMA 901106.

Anon.

Virgo salvavit

Performers: Diabolus in Musica, Antoine Guerber (director)
Broadcasts