Main content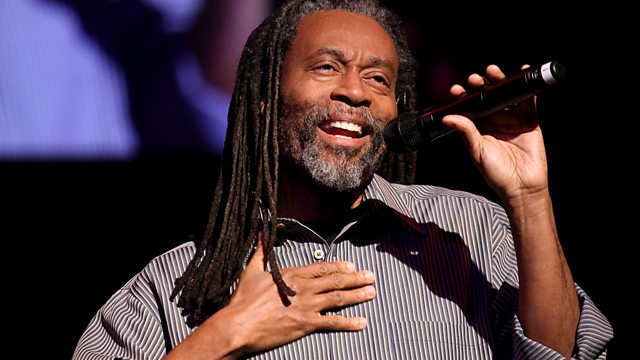 Bobby McFerrin
Kevin LeGendre presents the pick of new jazz CDs and talks to vocalist Bobby McFerrin, introducing tracks from his new album.
Jazz Line-Up's centrepiece this week is an extended interview with star vocalist Bobby McFerrin. Not surprisingly his parents were both classical singers who supported young Bobby's study of musical theory at age six. Throughout his high school years in Los Angeles the piano was his primary instrument. His inspiration to sing was first channelled into piano and voice jazz improvisations. Then in 1983 he began to give a cappella solo performances, which led to a tour in Germany where he received tremendous acclaim. In short order, due to numerous appearances on Garrison Keillor's Prairie Home Companion, where he was a treasured guest, combining his talents with numerous artists such as Manhattan Transfer, Herbie Hancock, Jon Hendricks and Robin Williams he became a well known creative luminary.
His conversation with Kevin LeGendre will include extracts from his current CD.