Main content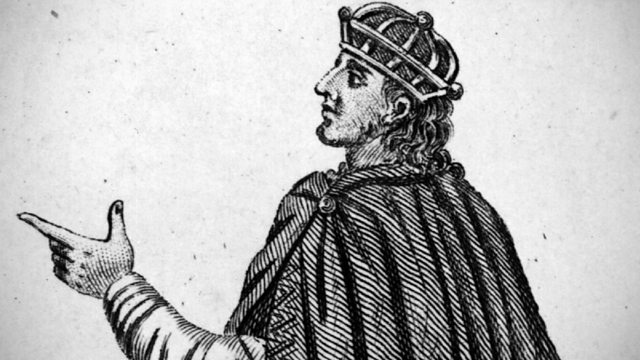 Athelstan
Melvyn Bragg and guests discuss the reign of King Athelstan, whose military exploits united much of England, Scotland and Wales under one ruler for the first time.
Melvyn Bragg and his guests discuss the reign of King Athelstan.Athelstan, the grandson of Alfred the Great, came to the throne of Wessex in 925. A few years later he unified the kingdoms of England, and a decade after that defeated the Scots and styled himself King of all Britain. As well as being a brilliant military commander, Athelstan was a legal reformer whose new laws forever changed the way crime was dealt with in England. Unlike his predecessors, he pursued a foreign policy, seeking alliances with powerful rulers abroad. And unusually for an Anglo-Saxon king, we know what he looked like: he's the earliest English monarch whose portrait survives.With:Sarah FootRegius Professor of Ecclesiastical History at Christ Church, OxfordJohn HinesProfessor of Archaeology at Cardiff UniversityRichard GamesonProfessor of the History of the Book at Durham UniversityProducer: Thomas Morris.
Last on

Broadcasts

Featured in...
Browse the Early Middle Ages within the In Our Time archive.

Historical themes, events and key individuals from Akhenaten to Xenophon.