Main content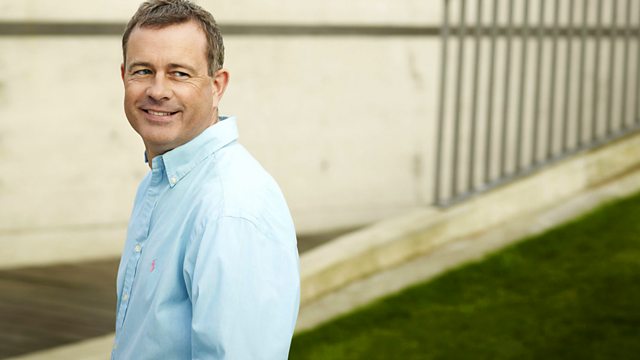 Thursday - James Jolly
With James Jolly. Wagner: Lohengrin (excerpt). Vaughan Williams: Fantasia on a Theme of Thomas Tallis. Ockeghem: Graduale (Requiem). Strauss: Macbeth. Mozart: Piano Sonata in C.
Classical Collection with James Jolly. Great performances and classic recordings including Wagner from Adrian Boult, Mozart from Andras Schiff, Strauss from Rudolf Kempe and Chausson from Charles Munch.
10.00 Wagner
Lohengrin: Act III Prelude
New Philharmonia Orchestra
Sir Adrian Boult (conductor)
EMI CZS 575389-2
10.03 Vaughan Williams
Fantasia on a Theme of Thomas Tallis
London Philharmonic Orchestra
Bernard Haitink (conductor)
EMI CDC 749394-2
10.20 Ockeghem
Graduale (Requiem)
The Clerk's Group
Edward Wickam (director)
ASV CD GAU 168
10.26 Strauss
Macbeth, Op.23
Staatskapelle Dresden
Rudolf Kempe (conductor)
EMI CMS 764350-2
10.45 Mozart
Piano Sonata in C, K.545
Andras Schiff (piano)
PHILIPS 456 925-2
10.55 Binge
Sailing By
The New London Orchestra
Ronald Corp (conductor)
HYPERION CDA66968
10.58 Group of 3: Chopin Songs
Wiosna [Spring] Op.74 No.2
Sliczny Chlopiec [Handsome Lad] Op.74 No.8
Zyczenie [The Maiden's Wish] Op.74 No.1
Urszula Kryger (mezzo-soprano) Charles Spencer (piano)
HYPERION CDA67125
11.05 Bull
Cantabile doloroso e Rondo giocoso
Arve Tellefsen (violin)
Trondheim Symphony Orchestra
Eivind Aadland (conductor)
SIMAX PSC 1261
11.25 Chausson
Symphony in B flat, Op.20
Boston Symphony Orchestra
Charles Munch (conductor)
RCA GD60683.