Main content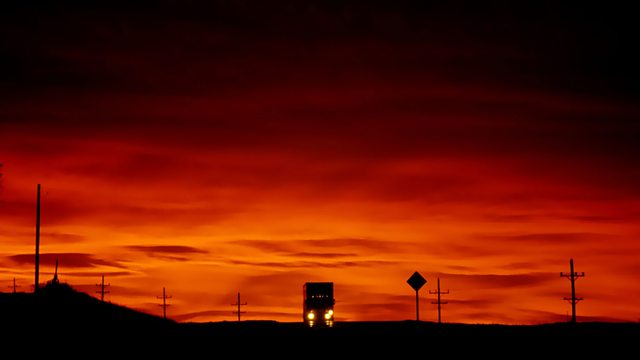 01/07/2010
John Shea presents music by Mozart, Diepenbrock, Roussel, Haydn, Fasch, Mendelssohn, Rautavaara, Kirnberger, Wagner, Abel, Telemann, Dvorak, Beethoven, Holst, Bach and M Gorecki.
John Shea presents rarities, archive and concert recordings from Europe's leading broadcasters
01:01AM
Mozart, Wolfgang Amadeus [1756-1791]
Concerto for piano and orchestra no. 24 (K.491) in C minor
Alfred Brendel (piano), Royal Concertgebouw Orchestra, Bernard Haitink (conductor)
01:32AM
Diepenbrock, Alphons [1862-1921] arr. Reeser, Eduard (1908-)
Lydische Nacht (1913)
Royal Concertgebouw Orchestra, Hans Vonk (conductor)
01:50AM
Roussel, Albert [1869-1937]
Symphony no. 3 (Op.42) in G minor
Royal Concertgebouw Orchestra, Hans Vonk (conductor)
02:15AM
Haydn, Joseph (1732-1809)
Quartet for strings no.50 (Op.64 No.3) (Hob.III:67) in B flat major
Talisker Quartet
02:35AM
Fasch, Johann Friedrich (1688-1758)
Overture à due chori in B flat
Cappella Coloniensis, Hans-Martin Linde (conductor)
03:01AM
Mendelssohn, Felix (1809-1847)
String Octet (Op.20) in E flat major [1825]
Yoshiko Arai & Ik-Hwan Bae (violins), Yuko Inoue (viola), Christoph Richter (cello), Vogler Quartet
03:33AM
Schumann, Robert (1810-1856)
Humoreske for piano in B flat major (Op.20)
Ivetta Irkha (piano)
03:57AM
Rautavaara, Einojuhani (b. 1928)
Cantus Arcticus - 'a concerto for birds and orchestra' (Op.61) (1972)
Finnish Radio Symphony Orchestra, Jukka-Pekka Saraste (conductor)
04:16AM
Kirnberger, Johann Philipp (1721-1783)
Cantata 'An den Flüssen Babylons'
Balthasar-Neumann-Chor, Balthasar-Neumann-Ensemble, Detlef Bratschke (conductor), Johannes Happel (bass)
04:28AM
Kuula, Toivo (1883-1918)
Virta Venhetta vie ('Rivers Gentle Flow Carry The Boat') (Op.37 No.1)
Eero Heinonen (piano)
04:32AM
Henderson, Ruth Watson (b. 1932)
The River
Kimberley Briggs & Michael Thomas (soloists), The Elmer Iseler Singers, Claire Preston (piano), Lydia Adams (conductor)
04:36AM
Wagner, Richard (1813-1883)
Rienzi Overture
Bergen Philharmonic Orchestra, Simone Young (conductor)
04:50AM
Abel, Carl Friedrich (1723-1787)
Symphony in E flat major (Op.10 No.3)
La Stagione Frankfurt, Michael Schneider (conductor)
05:01AM
Telemann, Georg Philipp (1681-1767)
Sonata for oboe & basso continuo in B flat major - from Essercizii Musici
Camerata Köln
05:14AM
Cronin, Stephen (1960-)
Perihelion Rag
Donna Coleman (piano)
05:17AM
Stainov, Petko (1896-1977)
A bright sun has risen
Petko Stainov Mixed Choir Kazanlak, Petya Pavlovich (conductor)
05:23AM
Dvorák, Antonín (1841-1904)
Romance for violin and orchestra in F minor (Op.11)
Jela Spitkova (violin), Slovak Radio Symphony Orchestra, Ondrej Lenard (conductor)
05:35AM
Beethoven, Ludwig van (1770-1827), transcribed by Liszt, Franz (1811-1886)
Adelaide (Op.46)
Ferruccio Busoni (1866-1924) (piano)
05:45AM
Holst, Gustav (1874-1934)
Wind Quintet in A flat major (Op.14)
Cinque Venti
05:59AM
Brahms, Johannes (1833-1897)
Intermezzo in A major (Op.118 No.2)
Jane Coop (piano)
06:06AM
Kuula, Toivo (1883-1918)
South Ostrobothnian Suite No.2 (Op.20)
Finnish Radio Symphony Orchestra, Jorma Panula (Conductor)
06:30AM
Bach, Carl Philipp Emanuel (1714-1788)
Sinfonia for 2 violins and continuo in D major, H.585
Les Adieux: Mary Utiger and Hajo Bäss (violins), Christina Kyprianides (cello), Andreas Staier (harpsichord)
06:40AM
Górecki, Mikolaj Junior (b. 1971)
Three Episodes for Orchestra
National Polish Radio Symphony Orchestra, Stanislav Macura (conductor).