Main content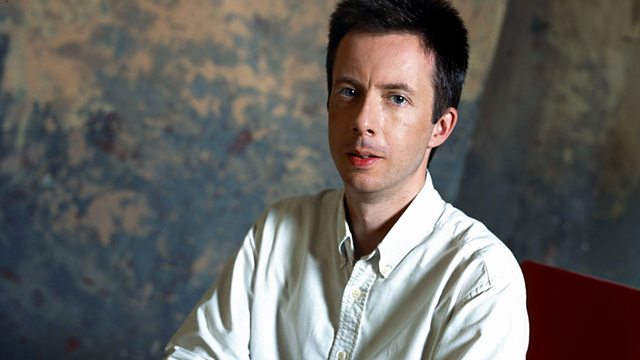 28/06/2010
John Shea presents music by Henry VIII, Taverner, Tallis, Brahms, Vermeulen, Beethoven, Britten, Smetana, Corelli, Mozart, JM Hadyn, Gilse, Schubert, Norman, Haydn, Greef.
John Shea presents rarities, archive and concert recordings from Europe's leading broadcasters
1:01 AM
Henry VIII of England [1491-1547]
Pastyme with good companye
Fayrfax, Robert [1464-1521]
Missa 'Regali ex progenie' - Gloria
Cornysh, William [1465-1523]
Ah Robin, gentle Robin
1:15 AM
Henry VIII of England [1491-1547]
Hélas, madame
Fayrfax, Robert [1464-1521]
Benedicite! What dreamed I?
Sampson [fl c 1516]
Psallite felices
1:31 AM
Taverner, John [(1490-1545)]
Christe Jesu, pastor bone
Tallis, Thomas [c.1505-1585]
Sancte Deus, sancte fortis
Ludford, Nicholas [c. 1490-1557]
Domine Jesu Christe
1:49 AM
Tallis, Thomas [c. 1505-1585]
Nunc dimittis for 5 voices (TCM.6.p73)
The Cardinall's Musick, Andrew Carwood (director)
1:53 AM
Brahms, Johannes (1833-1897)
Sextet for strings no.2 in G major, (Op.36)
Oslo Chamber Soloists
2:33 AM
Vermeulen, Matthijs (1888-1967)
Symphony No.1 'Symphonia carminum' [1912-1914]
Rotterdam Philharmonic Orchestra, Roelof van Driesten (conductor)
3:01 AM
Haydn, Joseph (1732-1809)
Missa in tempore belli (Hob. XXII. 9) 'Paukenmesse'
Hilde Haraldsen Sveen (soprano), Marianne Beate Kielland (mezzo), Jonas Degerfeldt (tenor), Gabriel Suovanen (baritone), Oslo Philharmonic Choir and Orchestra, Manfred Honeck (conductor)
3:41 AM
Beethoven, Ludwig van (1770-1827)
Sonata for piano No.18 (Op.31 No.3) in E flat major
Shai Wosner (piano)
4:04 AM
Britten, Benjamin (1913-1976)
Canadian Carnival, Op.19
Edmonton Symphony Orchestra, Uri Mayer (conductor)
4:18 AM
Jarzebski, Adam (1590-1649)
Sentinella
Simon Standage (violin), Il Tempo
4:22 AM
Bach, Johann Sebastian (1685-1750)
Air from Suite in D major (BWV.1068)
Barbara Jane Gilbey (violin), Peter Edwards (violin), Janet Rutherford (viola), Sue-Ellen Paulsen (cello), Michael Fortescue (double-bass)
4:27 AM
Smetana, Bedrich [1824-1884]
Vltava [Moldau] from Ma Vlast
Stavanger Symphony Orchestra, Markus Foremny (conductor)
4:39 AM
Corelli, Arcangelo (1653-1713)
Trio sonata in C major, (Op.3, No.8)
Il Seminario Musicale, Gérard Lesne (director)
4:47 AM
Mozart, Wolfgang Amadeus (1756-1791)
Divertimento in D major (KV 136)
Slovak Chamber Orchestra, Bohdan Warchal (director)
5:01 AM
Haydn, (Johann) Michael [1737-1806]
Cantata: Lauft, ihr Hirten allzugleich (Run ye shepherds, to the light)
Salzburger Hofmusik
5:10 AM
Gigout, Eugene (1844-1925)
Toccata for organ in B minor
Kalevi Kiviniemi (organ)
5:13 AM
Dubois, Theodore (1837-1924)
Chant Pastoral
Kalevi Kiviniemi (organ)
5:18 AM
Gilse, Jan van (1881-1944)
String Quartet [Unfinished, 1922]
Ebony Quartet
5:28 AM
Ippolitov-Ivanov, Mikhail Mikhaylovich (1859-1935)
Caucasian Sketches - suite (Op.10)
Edmonton Symphony Orchestra, Uri Mayer (conductor)
5:50 AM
Schubert, Franz (1797-1828)
Variations for flute and piano in E minor (D.802) [Op.posth.160]
Emmanuel Pahud (flute), Bruno Robilliard (piano)
6:05 AM
Norman, Ludwig (1831-1885), arranged by Niklas Willen
Andante Sostenuto
Swedish Radio Symphony Orchestra, Niklas Willén (conductor)
6:15 AM
Haydn, Joseph (1732-1809)
Keyboard Sonata in C sharp minor, Hob.XVI/36
Andreas Staier (fortepiano)
6:30 AM
Greef, Arthur de (1862-1940)
Cinq Chants d'Amour for soprano and Orchestra
Charlotte Riedijk (soprano), Flemish Radio Orchestra, Yannick Nézet-Séguin (conductor)
6:50 AM
Vivaldi, Antonio (1678-1741)
Concerto in C major for sopranino recorder (RV.444)
Michael Schneider (recorder), Camerata Köln.