Main content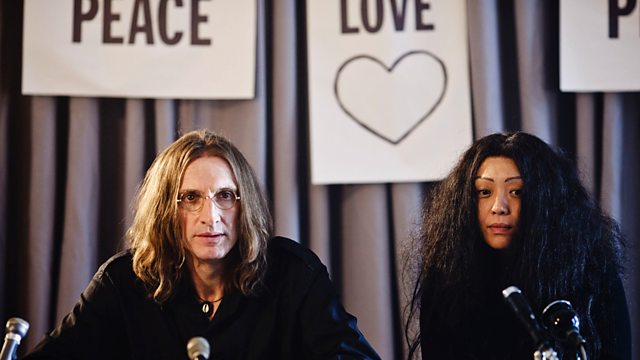 Lennon Naked
Drama which charts John Lennon's transition from Beatle to enduring and enigmatic icon, covering issues of fatherhood and fame during the traumatic period of 1967 to 1971.
Christopher Eccleston is John Lennon in a drama which charts his transition from Beatle John to enduring and enigmatic icon.
Writer Robert Jones articulates the burden of genius, as well as issues of fatherhood and fame, covering a period of wildly fluctuating fortunes for Lennon from 1967-71. When the Beatles' manager Brian Epstein died unexpectedly in 1967 it was a turning point in Lennon's life and the film focuses on the turbulent and intense period of change that followed, and how John was haunted by his troubled childhood.
It also reveals the impact of re-establishing contact with his long-lost father and the events that led Lennon to shed everything both personally and creatively, including calling time on the Beatles. Meeting Yoko Ono was the catalyst for this new era and the film explores the development of their extraordinary relationship, their growing disillusionment with Britain and what caused Lennon to abandon the UK to start a new life in America - a process which ultimately led Lennon to record arguably the most powerful solo work of his career.
Clips

Credits
| Role | Contributor |
| --- | --- |
| John Lennon | Christopher Eccleston |
| Freddie Lennon | Christopher Fairbank |
| Art Janov | Allan Corduner |
| Paul McCartney | Andrew Scott |
| Yoko Ono | Naoko Mori |
| Derek Taylor | Michael Colgan |
| Ringo Starr | Craig Cheetham |
| George Harrison | Jack Morgan |
| Cynthia Lennon | Claudie Blakley |
| Brian Epstein | Rory Kinnear |
| Pete Shotton | Adrian Bower |
| Dot | Di Botcher |
| Lil | Eileen O'Brien |
| Gloria Emerson | Debora Weston |
| Les | Dave Legeno |
| Julian Lennon | Charlie Coulthard |
| Cabbie at Scala | Ray MacAllan |
| Cynthia's Lawyer | Jonathan Rigby |
| Rich Middle-aged Woman | Annabel Leventon |
| Hospital Consultant | David Annen |
| Apple Accountant | Patrick Drury |
| John's PA | Helen Bradbury |
| Reporter leaving UK Press | Dylan Charles |
| Journalist 1 | Pieter Lawman |
| Journalist 2 | Roderick Smith |
| Producer | Edmund Coulthard |
| Director | Edmund Coulthard |
| Producer | Katherine Lannon |
| Writer | Robert Jones |
Broadcasts