Main content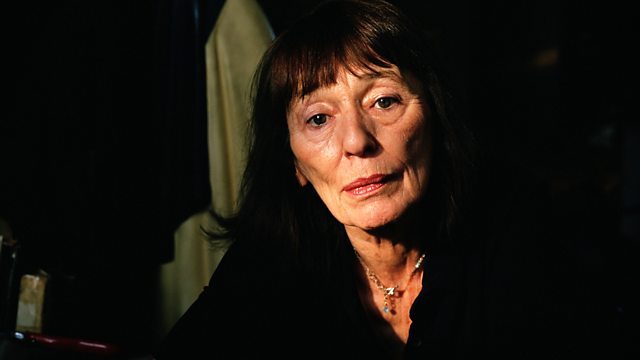 02/07/2010
An appreciation of the life and work of Beryl Bainbridge, a review of the BBC2 drama Dive, and a report on the latest play by Dean Stalham, who began writing in prison.
Arts news, interviews and reviews, with Kirsty Lang.
The novelist, Dame Beryl Bainbridge has died, aged 75. Front Row looks back over her career with Laurie Taylor and fellow-novelist A.N.Wilson, both of whom were long-term friends of hers.
Kirsty Lang and critic Sarah Crompton discuss Dive, a new tv drama of teenage love and Olympic ambition, from award-winning writer Dominic Savage. It's broadcast on two consecutive nights, each episode telling the story from the perspective of one of the young lovers.
Dean Stalham started writing plays during his second prison sentence. Since his release his work has been performed everywhere from The Hampstead Theatre to The Royal Court. His latest play, God Don't Live On A Council Estate, has attracted two established names from the theatre world, director Pamela Brighton and actor Dudley Sutton, and is set to debut at a newly created theatre in London's New Cross. Kirsty Lang dropped in on rehearsals to find out how the project had come together.
Producer Rebecca Nicholson.
Chapters
Dame Beryl Bainbridge Remembered

The novelist, Dame Beryl Bainbridge has died, aged 75. Front Row looks back over her career with Laurie Taylor and fellow-novelist A.N.Wilson, both of whom were long-term friends of hers.

Duration: 10:29

Dive Review

Kirsty Lang and critic Sarah Crompton discuss Dive, a new tv drama of teenage love and Olympic ambition, from award-winning writer Dominic Savage.

Duration: 06:09

Dean Stalham

An interview with playwright Dean Stalham.

Duration: 08:20

Whistling Colum

Paul Stokes on the sound that's everywhere this summer, whistling.

Duration: 03:15