Main content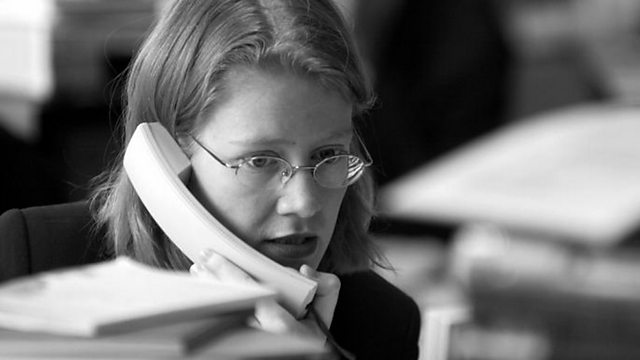 Old Hack, New Tricks
Journalism has changed - can a young journalist confined to the office with internet access and a mobile phone turn up better stories than an old hack knocking on doors?
1/1
Newsgathering is not what it used to be. Once upon a time newspaper journalists used to find their stories by getting out and about, pounding the streets, knocking on doors, and getting tip offs from ordinary people. Now they sit in offices peering at computer terminals. But which method delivers the best stories?
In this challenge, we pit an old-school newspaper hack against a young star of the multimedia newsroom. We choose a town and set both journalists onto it, telling them to ferret out stories which could make it into the paper, to deadline.
The 20 something whizzkid isn't allowed out of the office, and has to use the internet and the phone to find out what's going on. The grizzled veteran isn't even allowed a mobile, and has to hit the street in person, braving rain, bad coffee and the lure of the saloon bar. We follow them as they ferret out the best tales; what stories will they uncover?
As the deadline approaches we let a panel of current and past newspaper editors choose the best stories and place them in the paper. Who will get the prestigious front page story?
Do 21st century methods deliver the best stories, or was journalism better before the internet came along?
Credit
| Role | Contributor |
| --- | --- |
| Producer | David Stenhouse |