Main content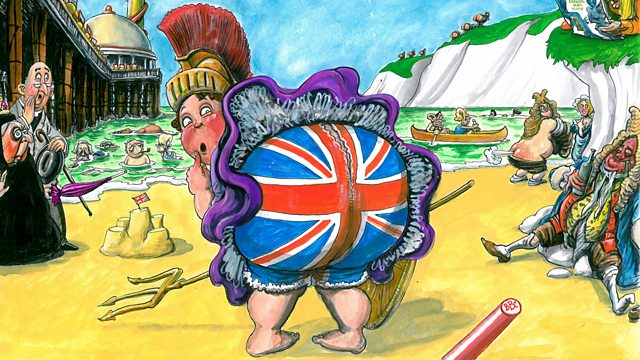 Presents Bawdy Songs and Lewd Photographs
How traditions of satire and bawdy and lewd humour survived the era of Victorian values and thrived in the first half of the 20th century.
A popular culture of rudeness managed to survive and even thrive in the long era of Victorian values, from the coronation of Queen Victoria in 1837 until the 1950s. The arrival of photography in the Victorian age sparked a moral panic, as rude and saucy images became available to anyone who had the money to buy them.
Current-day performers recreate the acts of celebrated rude music hall stars such as Champagne Charlie and Marie Lloyd, and there is a look at the satirical and rude world of one of Britain's first comic book icons, boozy anti-hero Ally Sloper. The documentary shows how a 20th-century seaside culture of rudeness emerged, with peepshows on the pier - the Mutoscopes - and the picture postcard art of Donald McGill.
Credits
| Role | Contributor |
| --- | --- |
| Narrator | Julian Rhind-Tutt |
| Producer | Francis Welch |
| Producer | Alastair Laurence |
| Executive Producer | Michael Poole |