Main content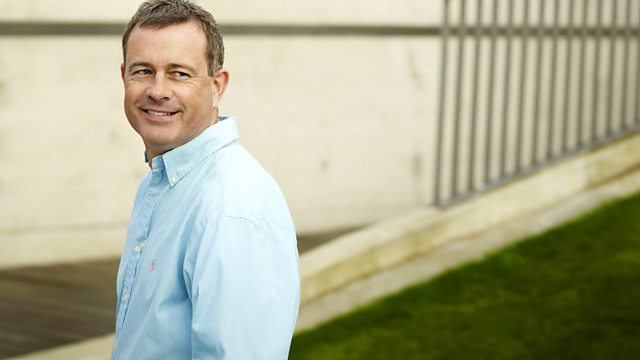 Friday - James Jolly
With James Jolly. Beethoven: Leonora Overture No 2. Barber: String Quartet, Op 11. Mozart: Symphony No 40. Verdi: Overture (Aida). Mussorgsky: Coronation Scene (Boris Godunov).
This week James Jolly unearths the first thoughts of composers and performers. Today with the original version of Mozart's Symphony no.40 (without clarinets), and Barber's String Quartet op.11, which includes the first version of the famous Adagio.
10.00 Beethoven
Overture Leonora no.2
Die Deutsche Kammerphilharmonie Bremen
Daniel Harding (conductor)
Virgin 5 45364 2
10.13 Barber
String Quartet, op.11
Tokyo String Quartet
RCA 09026-61387-2
10.32 Mozart
Symphony no.40 in G minor, K.550 (original version)
Symphony Novia Scotia
Georg Tintner (conductor)
NAXOS 8.557233
11.10 Verdi
Overture to Aida
London Symphony Orchestra
Claudio Abbado (conductor)
RCA RCD 31378
11.22 Musorgsky
Coronation Scene from Boris Godunov
Shuisky: Konstantin Pluzhnikov
Boris Godunov: Nikolai Putilin
Kirov Chorus and Orchestra, St Petersburg
Valery Gergiev (conductor)
PHILIPS 462 230-2
11.31 Vivaldi
Dixit Dominus, RV 807
Roberta Invernizzi & Lucia Cirillo (sopranos) Sara Mingardo (contralto) Paul Agnew & Thomas Cooley (tenors) Sergio Foresti & Georg Zeppenfeld (basses)
Kornerscher Sing-verein Dresden
Dresdner Instrumental-concert
Peter Kopp (conductor)
Archiv 477 6145.