Main content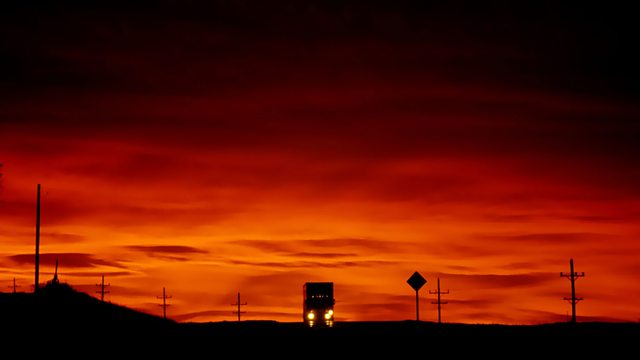 25/06/2010
Music by Barber, Brahms, Schuman, Bach, Handel, Telemann, Schubert, Prokofiev, Chopin, Pekiel, Reger, Vivaldi, Fodor, Haydn, Franck, Saint Saens, Zajc, Griffes.
rarities, archive and concert recordings from Europe's leading broadcasters
1:01 AM
Barber, Samuel (1910-1981)
The School for scandal - overture (Op.5)
Cleveland Orchestra, Pinchas Steinberg (conductor)
1:10 AM
Barber, Samuel (1910-1981)
Concerto for violin and orchestra (Op.14)
James Ehnes (violin), Festival Orchestra, Steven Sloane (conductor)
1:33 AM
Brahms, Johannes (1833-1897)
4 Klavierstücke (Op.119)
Robert Silverman (piano)
1:51 AM
Barber, Samuel (1910-1981)
Toccata festiva for organ and orchestra (Op.36)
Simon Preston (organ), Los Angeles Philharmonic, Alexander Micklethwaite (conductor)
2:06 AM
Schuman, William (1910-1992)
3 Carols of Death
BBC Singers, Stephen Cleobury (conductor)
2:17 AM
Barber, Samuel [1910-1981]
Dover beach for voice and string quartet (Op.3)
Ronan Collett (baritone), Psophos Quartet
2:26 AM
Bach, Johann Sebastian (1685-1750)
Suite for cello solo, No.1 in G major (BWV.1007)
Maxim Rysanov (viola)
2:44 AM
Barber, Samuel (1910-1981)
Knoxville - summer of 1915 for soprano and orchestra (Op.24)
Carolyn Sampson (soprano), Saint Paul Chamber Orchestra, Nicholas McGegan (conductor)
3:01 AM
Handel, Georg Frideric (1685-1759)
Arias and duets (Ode for the Birthday of Queen Anne: 'Eternal source of light divine'; Love sounds th'alarm from Acis and Galatea (masque); as steals the morn upon the night from L'Allegro, il Penseroso ed il Moderato (oratorio); Happy, happy we from Acis and Galatea (masque)
Kate Royal (soprano), Ian Bostridge (tenor)
3:18 AM
Telemann, Georg Philipp (1681-1767)
Overture (Suite) for strings (TWV.55:g8) in G minor
3:40 AM
Telemann, Georg Philipp (1681-1767)
Ecossoise from Overture (Suite) (TWV.55:d19) in D major
Orchestra of the Age of Enlightenment, Freiburg Baroque Orchestra, Rachel Podger (violin/director); Gottfried von der Goltz (violin/director)
3:45 AM
Schubert, Franz (1797-1828)
12 Ecossaises (D.299)
Ralf Gothoni (piano)
3:50 AM
Prokofiev, Sergey (1891-1953)
Symphony No. 5 in B flat major (Op. 100)
Rotterdam Philharmonic Orchestra, Valery Gergiev (conductor)
4:33 AM
Chopin, Frédéric (1810-1849)
Ballade No.1 in G minor (Op.23)
Shura Cherkassky (piano)
4:42 AM
Pekiel, Bartlomiej (?-c.1670)
I Missa senza le cerimonie
Camerata Silesia, Julian Gembalski (positive organ), Anna Szostak (conductor)
4:53 AM
Reger, Max (1873-1916)
3 pieces from '30 kleine Choralvorspiele' (Op.135a)
Charles de Wolff (Strumphler organ in the Grote or Eusebiuskerk, Arnhem)
5:01 AM
Handel, Georg Frideric (1685-1759)
Sinfonia from 'Orlando' (HWV.31)
Orchestra Barocca Modo Antiquo, Federico Maria Sardelli (conductor)
5:06 AM
Buxtehude, Dietrich (c.1637-1707)
Ciaccona 'Quemadmodum desiderat cervus' (BuxWV.92)
John Elwes (tenor), Ensemble La Fenice, Jean Tubéry (cornet & conductor)
5:12 AM
Vivaldi, Antonio (1678-1741)
Concerto IX in D major for solo violin, strings and continuo (RV.230), from 'L'Estro Armonico' (Op.3)
Paul Wright (violin), Australian Brandenburg Orchestra, Paul Dyer (conductor)
5:20 AM
Fodor, Carolus Antonius (1768-1846)
Symphony No.3 in C minor (Op.19)
Netherlands Radio Chamber Orchestra, Anthony Halstead (conductor)
5:49 AM
Haydn, Joseph (1732-1809)
Keyboard Trio No.18 in A major (sonata), for piano, violin and cello (Hob XV:18)
Ensemble of the Classic Era
6:08 AM
Franck, César (1822-1890)
Pastorale in E major (Op.19) (1863)
Joris Verdin on the grand orgue Cavaillé-Coll in the Cathédrale de St Brieuc
6:18 AM
Tobias, Rudolf (1873-1918)
Busslied - motet
EEsti Projekt Chamber Choir
6:21 AM
Saint-Saëns, Camille (1835-1921)
Concerto for cello and orchestra No.1 in A minor (Op.33)
Shauna Rolston (cello), Calgary Philharmonic Orchestra, Mario Bernardi (conductor)
6:42 AM
Zajc, Ivan (1832-1914)
Eva and Zrinski's duet - from the opera Nikola Subic Zrinski (1876)
Mirella Toic (soprano - Eva), Ratomir Kliskic (baritone - Zrinski), Croatian Radio & Television Symphony Orchestra, Pavle Despalj (conductor)
6:51 AM
Griffes, Charles Tomlinson (1884-1920)
Three Tone Pictures (Op.5)
David Allen Wehr (piano).