Main content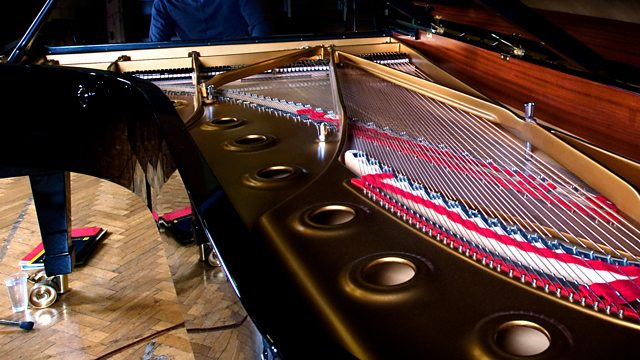 Ian Bostridge, Julius Drake
Ian Bostridge (tenor) and Julius Drake (piano) in Purcell: Music for a while. Bach: 5 Spiritual Songs. Haydn: English Canzonettas. Purcell: The Queen's Epicedium. Plus Weill.
In the second of this week's Lunchtime Concert's featuring music from the 2010 Aldeburgh Festival, Penny Gore introduces highlights of a concert given by the tenor Ian Bostridge with pianist Julius Drake. They perform a programme of 20th-century arrangements of 17th-century songs coupled with songs from festival founder Benjamin Britten's cycle, "Who Are These Children".
PURCELL arr. TIPPETT - Music for a while
BACH arr. BRITTEN - 5 Spiritual Songs
HAYDN - English Canzonettas
PURCELL arr. BRITTEN - The Queen's Epicedium
BRITTEN - 4 songs from "Who are these Children?", Op.84
WEILL - 4 Songs of Walt Whitman.