Main content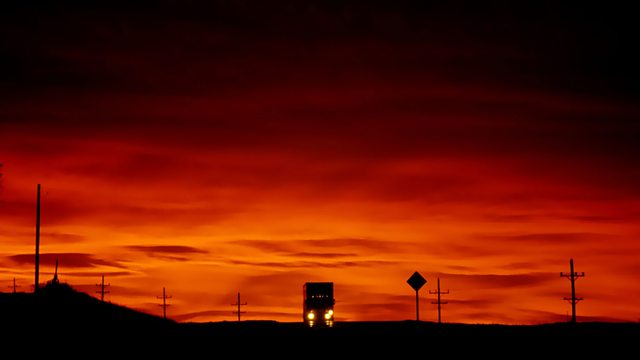 23/06/2010
Music by Mozart, Rachmaninov, Chopin, Schubert, Debussy, Liszt, Brahms, Gilse, Fodor, Stravinsky, CPE Bach, Scarlatti, Vermeulen, Lanner, Hughes, Darzins.
rarities, archive and concert recordings from Europe's leading broadcasters
1:01 AM
Mozart, Wolfgang Amadeus (1756-1791)
Piano Sonata No.13 in B flat major, K.333
1:21 AM
Rachmaninov, Sergey (1873-1943)
Prelude in Bb Major, Op.23 No.2; Prelude in G minor, Op.23 No.5
1:29 AM
Chopin, Frédéric (1810-1849)
Andante spianato and Grande polonaise brillante (Op.22)
Lang Lang (piano)
1:44 AM
Schubert, Franz (1797-1828)
Fantasia in F minor for piano duet, D.940
Marc Yu & Lang Lang (piano)
2:04 AM
Debussy, Claude (1862-1918)
Preludes, Book 1 - La fille aux cheveux de lin; Les collines d'Anacapri
2:16 AM
Traditional Chinese
Spring Dance
2:22 AM
Liszt, Franz (1811-1886) transcr. Horowitz, Vladimir (1904-1989)
Hungarian Rhapsody No.2, S.244
2:31 AM
Chopin, Frédéric (1810-1849)
Étude Op.10 No.3 in E major
Lang Lang (piano)
2:36 AM
Traditional Chinese
Sai Ma [2 Horses Racing] for erhu and piano
Lang Lang's father: Guoren Lang (erhu), Lang Lang (piano)
2:39 AM
Brahms, Johannes (1833-1897)
Variations on a theme by Haydn (Op.56a)
Berlin Philharmonic, Simon Rattle (conductor)
3:01 AM
Gilse, Jan van (1881-1944)
Nonet (4 wind and 5 strings) (1916)
Viotta Ensemble and the Ebony Quartet
3:35 AM
Fodor, Carolus Antonius (1768-1846)
Symphony No.2 in G major, Op.13
Netherlands Radio Chamber Orchestra, Anthony Halstead (conductor)
4:00 AM
Stravinsky, Igor (1882-1971)
Dumbarton Oaks, arr. by the composer for two pianos
James Anagnoson, Leslie Kinton (pianos)
4:15 AM
Bach, Carl Philipp Emmanuel (1714-1788)
Sinfonia No.2 in B flat major
Camerata Bern
4:27 AM
Scarlatti, Domenico (1685-1757)
Sonata in G major (K.104)
Virginia Black (harpsichord)
4:33 AM
Vermeulen, Matthijs (1888-1967)
La veille - for mezzo-soprano and orchestra
Jard van Nes (mezzo soprano), Utrecht Symphony Orchestra, Otto Ketting
4:44 AM
Lanner, Joseph (1801-1843)
Old Viennese Waltzes
Arthur Schnabel (1882-1951) (piano)
4:50 AM
Hughes, Robert (1912-2007)
Essay II
Melbourne Symphony Orchestra, Leonard Dommett (conductor)
5:01 AM
Darzins, Emils (1875-1910)
Melanholiskais valsis (Melancholy waltz) for orchestra
Latvian National Symphony Orchestra, Leonids Vigners (conductor)
5:08 AM
Janácek, Leos (1854-1928)
Sumarovo dite [The Fiddler's Child] - ballad for orchestra
Peter Thomas (guest leader: solo violin), BBC Scottish Symphony Orchestra, Ilan Volkov (conductor)
5:20 AM
Sibelius, Jean (1865-1957)
3 songs for American schools
Finnish Radio Chamber Choir, Liisa Pohjola (piano), Eric-Olof Söderström (conductor)
5:25 AM
Mosonyi, Mihály (1815-1870)
Studies for the teaching of the Interpretation of Hungarian Music
Klara Körmendi (piano)
5:38 AM
Purcell, Henry (1659-1695)
Sonata for trumpet, strings and basso continuo in D major
Ivan Hadliyski (trumpet), Kammerorchester, Alipi Naydenov (conductor)
5:45 AM
Mozart, Wolfgang Amadeus (1756-1791)
Symphony No.35 in D major (K.385), 'Haffner'
Bergen Philharmonic Orchestra, Bjarte Engeset (conductor)
6:05 AM
Glinka, Mikhail Ivanovich [1804-1857]
Trio pathetique for clarinet, bassoon and piano in D minor [arranged Alexei Ogrinchouk]
Alexei Ogrintchouk (oboe), Ekaterina Apekisheva (piano), Boris Andrianov (cello)
6:20 AM
Brahms, Johannes (1833-1897)
2 Motets: 1.Es ist das Heil uns kommen her ; 2.Schaffe in mir, Gott, ein reines Herz (Op.29)
Danish National Radio Choir, Stefan Parkman (conductor)
6:32 AM
Paganini, Niccolo (1782-1840)
Concerto for violin and orchestra No.1 in D major (Op.6)
Jaap van Zweden (violin), Netherlands Radio Symphony Orchestra, Kenneth Montgomery (conductor)
Change(s):
Before: Jonathan Swain presents rarities, archive and concert.