Main content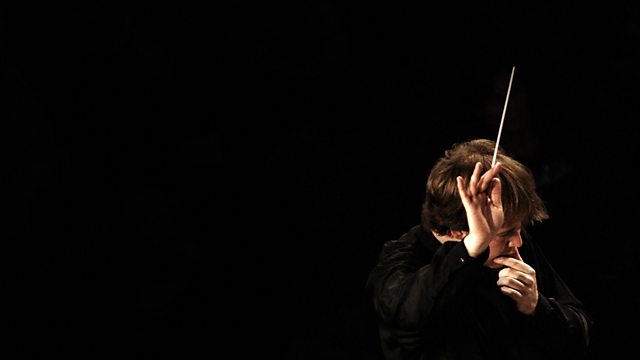 Bavarian RSO, Jansons
Bavarian Radio Symphony Orchestra under Mariss Jansons in Mahler: Lieder eines fahren Gesellen. Shostakovich: Symphony No 10. Plus members of the London Sinfonietta in Varese.
Mariss Jansons conducts the Bavarian RSO in an eagerly anticipated appearance at the Royal Festival Hall in London.
Mahler: Lieder eines fahrenden Gesellen
Shostakovich: Symphony no.10
Tchaikovsky: Panorama from Sleeping Beauty (ENCORE)
Shostakovich: Entracte between Scenes 6 and 7 of Lady Macbeth of Mtsensk (ENCORE)
Bo Skovus (baritone)
Bavarian RSO
Mariss Jansons (conductor)
Followed by Varese 360 - recordings made at the South Bank's sell-out Varese weekend.
Varese: Hyperprism for wind and percussion
Varese: Un grand sommeil noir
Varese: Octandre
Performed by members of the London Sinfonietta.
Schubert: Der Hirt auf dem Felsen
Heather Harper (soprano)
Thea King (clarinet)
Benjamin Britten (piano)
BBCB 8011-2, Tr.11
Alessandro Scarlatti: Toccata in d minor
Rinaldo Alessandrini (harpsichord)
ARCANA A 323 Tr.3