Main content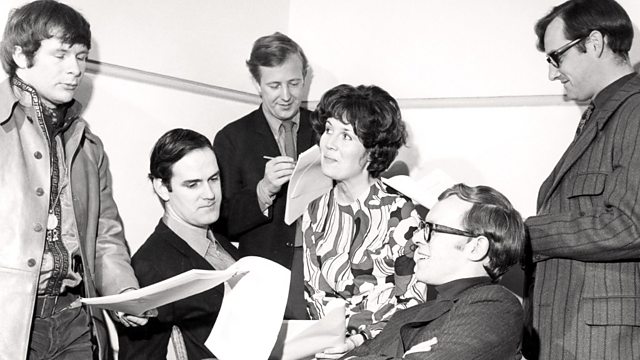 The explosive Flying Wombat and insulted Italians. Sketches and songs with John Cleese and Bill Oddie. From October 1966.
The explosive Flying Wombat - and insulted Italians. Series 4 kick off with more sketches and songs.
Restored from BBC Transcription Service tapes - originally edited for sale abroad.
Starring John Cleese, Bill Oddie, Tim Brooke-Taylor, David Hatch and Jo Kendall.
Scripted by John Cleese, Bill Oddie, Clive James, David Hatch, Eric Idle and Graeme Garden.
With music from Dave Lee and his band.
Produced by Humphrey Barclay
First broadcast on the BBC Light Programme in October 1966.