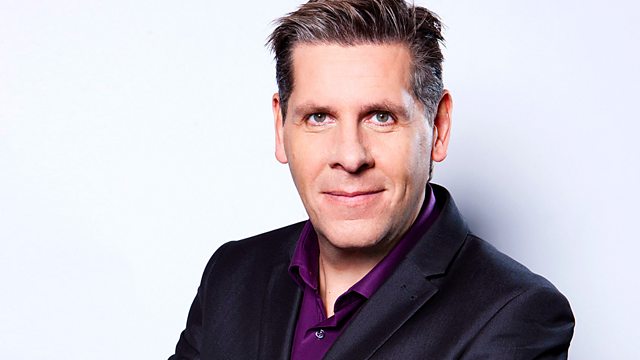 16/06/2010
5 live Money's Mickey Clarke reports live from Mansion House, where George Osborne announced he is abolishing the FSA and giving more regulatory powers to the Bank of England.
Reaction to Spain's defeat in the World Cup from Mighty Boosh comedian Rich Fulcher and ex footballer Andy Hinchcliffe.
5 live's Lesley Ashmall talks to disappointed Spanish fans in a Spanish bar and learns how to dance the Samba.
After a couple were fined nearly £2,000 for not stopping their dogs barking - dog owner Rosie Millard and expert Ryan O'Meara discuss noisy dogs. Ryan diagnosis a dog's mental state from their bark.
Should men wear pyjamas? Julian Bennet from Queer Eye for the Straight Guy gives Tony some wise advice on bedroom etiquette.
Do women prefer men with deep voices? Lively discussion with BBC2 Something for the Weekend chef - Simon Rimmer. Tony attempts to lower his voice for the debate.
Last on