Main content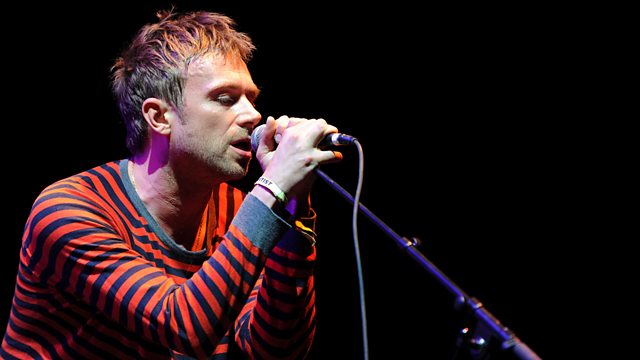 Damon Albarn on returning to Glastonbury
Damon Albarn on returning to Glastonbury; Joan Bakewell reviews Moira Buffini's new play; a radical reassessment of Mahler.
Last summer Damon Albarn headlined at Glastonbury with Blur, and now as a short-notice replacement for U2 , Albarn has been invited back with his cartoon band Gorillaz. Damon Albarn, joined by fellow Gorilla Jamie Hewlitt, discusses what it's like to be the only major artist to headline twice in consecutive years.
With the announcement of the winner of the 2010 Art Fund Prize for Museums and Galleries a week away, over the next seven days Front Row will be visiting the four shortlisted museums. Today, John Wilson visits the Blists Hill Victorian Town, Ironbridge, Shropshire.
Joan Bakewell reviews Moira Buffini's new play Welcome To Thebes. The play marries contemporary African politics with classical myth and is directed by Richard Eyre.
In his new biography Norman Lebrecht claims Gustav Mahler is the most important composer of modern times. He explains why, in his opinion, Mahler is more alive in the twenty-first century than ever before.
Producer Philippa Ritchie.
Chapters
Gorillaz

Damon Albarn has been invited with Gorillaz to headline at Gloastonbury.

Duration: 08:31

Welcome To Thebes

Joan Bakewell reviews Moira Buffini's new play Welcome To Thebes.

Duration: 05:19

Blists Hill Victorian Town, Ironbridge

John Wilson visits the Blists Hill Victorian Town, Ironbridge, Shropshire.

Duration: 07:33

Why Mahler

Norman Lebrecht claims Gustav Mahler is the most important composer of modern times.

Duration: 06:31