Main content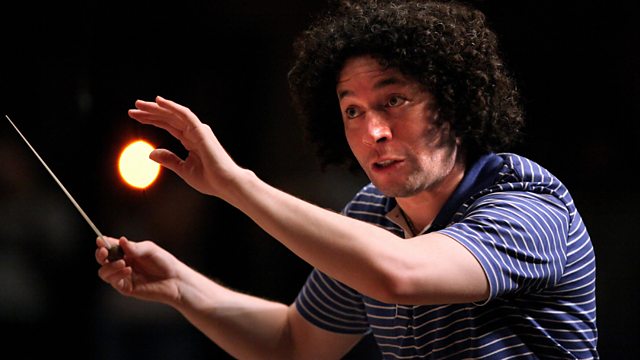 The Big Noise
El Sistema's music changed lives in Venezuela. Lesley Riddoch wonders if it can also work for deprived kids in Scotland. From June 2010.
A music project in Scotland is aiming to improve life for the kids of Stirling.
The Simon Bolivar National Youth Orchestra under conductor Gustavo Dudamel stole the show at both the Proms and the Edinburgh Festival, offering real proof of the talent and virtuosity that has emerged from the El Sistema programme in Venezuela.
Can Scotland's version of El Sistema - dubbed The Big Noise - achieve as much in the deprived area of The Raploch near Stirling? Lesley Riddoch finds out.
In June 2008, Sistema Scotland, the brainchild of former bishop and current chair of Creative Scotland Richard Holloway, got underway in the Raploch. Its aim - to inspire and galvanise the education and motivation of children from all backgrounds through involvement in orchestral musicianship. Ability is irrelevant. Anyone can join.
It's a project that's not lacked critics. Some argue it takes attention and money away from existing outreach projects. Others resent the insistence on classical music. Richard Holloway is convinced it will boost confidence, pride and empathy, and thereby articulacy and educational ability, both in children and in the wider community.
Two years on, the Big Noise's first full orchestra is launched and Lesley Riddoch takes stock to analyse what the Venezuelan initiative can do in a UK context.
Producers: Amanda Hargreaves and Bronwen Tulloch.