Main content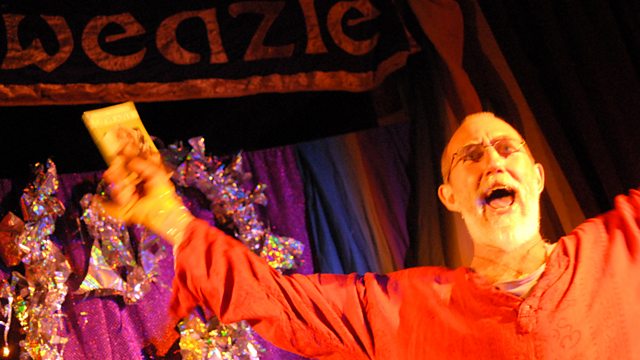 Open Mic Night: No Electrickery Required
Exploring The Catweazle Club, a listening community with an ethos that's the antithesis of TV's X-Factor: an open mic-less stage where art and relationships blossom.
In 1994, musician and songwriter Matt Sage moved onto a boat on the Oxford canal. Finding no welcoming place to perform his songs, he decided to start a performance space of his own, The Catweazle Club. Sixteen years later it's still going strong, with a younger off-shoot in London.
This feature explores The Catweazle Club, the open mic without the mic, and in antithesis to the x-factor culture, open to all without judgement. The first-timer performing their never previously heard poem, the regularly appearing seasoned musician and the transient bedroom minstrel are amongst those who come together to form this thriving community.
We hear from some of the people who pass through its doors: including 21 year old singer-songwriter Raevennan Husbandes, who's about to graduate and launch herself into the world as a professional musician; folk band Telling The Bees whose members met at the Catweazle Club and forged connections both musically and romantically, and poet Sam Willetts who started performing his poems at the club 10 years ago and has gone on to survive heroin-addiction and have his first collection of poems published to great critical acclaim.
These stories are interwoven with performances recorded over several nights at the club, composed into a virtual night.
Producer: Nina Perry
A Falling Tree production for BBC Radio 4.