Main content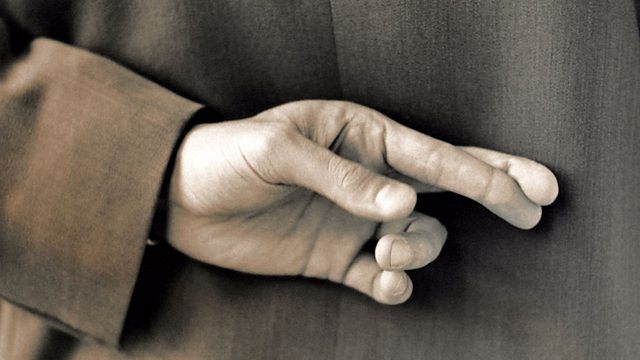 Schizophrenia - Telling Lies - Art and Psychiatrists
A father describes his son's 20-year struggle with schizophrenia. Tim Salmon tells Claudia Hammond about the devastating consequences of this illness.
For every person with a serious mental illness, there are countless relatives and carers who watch, helpless, on the sidelines, witnessing the devastating transformation of their loved ones.
Tim Salmon's son developed schizophrenia after college and the past twenty years have been a desperate struggle to secure him the care and support he needs.
Tim tells Claudia Hammond about the daily reality of living with this little understood illness and criticises the woeful inadequacies of provision in our society for those with mental illness.
Trying to spot when somebody is telling lies has probably preoccupied mankind since the earliest humans. Who's eaten more than their fair share of seeds and berries; who's scoffed the leftover termite ? For nearly a century we've had the polygraph, or traditional lie detector, with its wires and electrodes stuck to the skin - and more recently techniques like Voice Risk Analysis and brain scans purport to detect truth telling from fabrication. But a study at Portsmouth University suggests that in this controversial area, an old fashioned pencil and paper could make more sense at singling out those who are being economical with the truth. Claudia talks to Dr Samantha Mann about an experiment where a simple drawing separated the liars from the truth tellers.
There's a long tradition of artists painting portraits of famous psychiatrists, but at Bethlem Gallery at the Bethlem Hospital they think they've staged a first - portraits of psychiatrists hung alongside portraits of their patients - and with no label to tell you which is which. Claudia talks to artist Gemma Anderson, who has made these copper etchings, Sayed who uses mental health services and Dr Tim McInerney, a forensic psychiatrist who has collaborated on the project.
Producer: Fiona Hill.
Last on

Broadcasts