Main content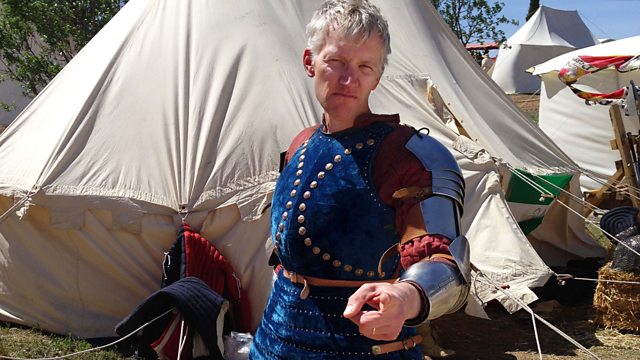 15/06/2010
Vanessa Collingridge presents more of your stories that change the way we see the past. Join in and help with our search for old advertising or 'ghost signs'.
Vanessa Collingridge presents the popular history programme in which listeners' questions and research help offer new insights into the past. In this edition:
The diary of a listener's great grandfather sheds light on the often cruel methods used to transport horses overseas by the British army.
Time Team regular Stewart Ainsworth explains how the Romans got their roads so straight and why the people responsible were far removed from our modern surveyor - and more on a par with scribes and religious prophets.
We're in Bristol hunting down 'ghost-signs' - faded painted adverts from decades past. Find out how you can help in a nationwide audit of them.
And another listener's diary reveals more about the Belgian experience during the evacuation of Dunkirk.
You can send us questions or an outline of your own research.
Email: making.history@bbc.co.uk
Write to Making History. BBC Radio 4. PO Box 3096. Brighton BN1 1PL
Join the conversation on our Facebook page or find out more from the Radio 4 website: bbc.co.uk/radio4/makinghistory
Producer: Nick Patrick
A Pier production for BBC Radio 4.