Main content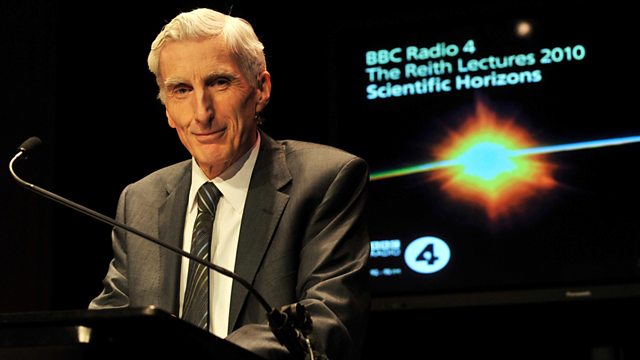 President of the Royal Society Martin Rees explains where the limits of our scientific knowledge lie.
3. What We'll Never Know
In the third of this year's Reith Lectures, recorded at the Royal Society during its 350th anniversary year, its President Martin Rees continues to explore the challenges facing science in the 21st century. He stresses there are things that will always lie beyond our sphere of comprehension and we should accept these limits to our knowledge. On the other hand, there are things we've never even dreamt of that will one day be ours to explore and understand. The outcome of the quest for alien life will revolutionise our sense of self in the next two decades. But some things -- like travelling back in time -- will never happen.
Last on

Broadcasts

Featured in...
Hear Reith Lectures from the world of science and astronomy inc. Robert Oppenheimer

Annual radio lectures on significant issues, delivered by leading figures.
Podcast
Significant international thinkers deliver the BBC's flagship annual lecture series