Main content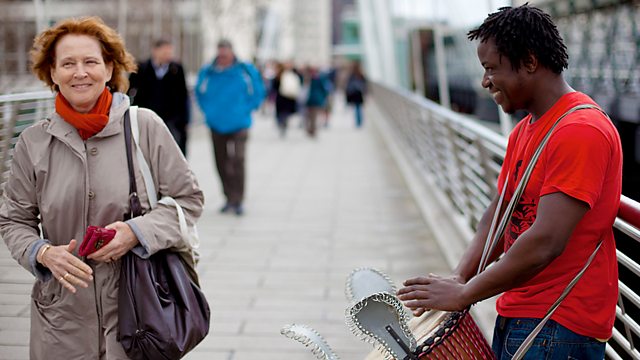 17/06/2010
Consumer news with Winifred Robinson. Featuring high street pricing policy, regional transport facing big cuts, and where have all the buskers gone?
Consumer news with Winifred Robinson
Buy One Get One Free (bogofs) , 3 for 2's and those annoying ariline adverts that promise you Paris for a tenner, are all pricing techniques being investigated by the Office for Fair Trading. They want to know if the average shopper is being fooled and manipulated - promotion professionals fear the outcome due this autumn.
All those world cup deals offering you cash back or big refunds if England win the world cup turn out not to be such a big risk for the retailer after all. We go behind the scenes of the complicated deals which increasingly are seeing bookies and hedge funds elbowing insurance companies out of the risk business.
Ominously for commuters and motorists in the regions the government's axe on transport spending seems poised to fall mostly out of London. We all know every target of the cuts will seek to make a special case but is it wise to cut regional transport initiatives which already receives only about one third the funding per head compared to transport authorities in the south and east.
Fancy singing for your supper? Well if you want to busk in public the chances are you will have to pass the 'town hall test' before being let loose with a musical instrument on our streets.
Chapters
Transport

Dozens of transport projects have been put on hold across England but not in London where government spending on transport per head is more than twice that in the regions.

Duration: 09:13

FSA Break up

The government has said it'll abolish the FSA, the City watchdog, but what will happen to the part of it that looks after consumers and works to prevent fraud?

Duration: 06:14

Paddy Power

The Irish bookmaker behind many of the World Cup promotions on the high street - and why he's moving on to territory traditionally occupied by insurance companies.

Duration: 06:12

OFT and Pricing

Ever felt short-changed by a price promotion? The Office of Fair Trading are investigating pricing promotions and want to hear from you.

Duration: 11:19

Busking

Buskers have always enlivened our streets but are local authority attempts to enforce standards a threat to the essential character of this centuries old tradition?

Duration: 09:55

Stewardship code

A new code aimed at making it easier for the public to keep an eye on where and how our savings and pension contributions are being invested is to be launched.

Duration: 09:50