Main content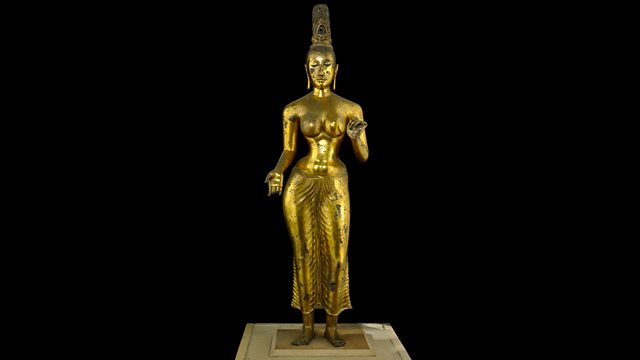 Statue of Tara
Neil MacGregor looks at a beguiling statue of the Buddhist deity Tara and explores was happening in South Asia during Europe's medieval period.
The history of the world as told through one hundred of the objects. The objects are selected from the collection of the British Museum by its director, Neil MacGregor.
This week, Neil is exploring life in the great royal courts across the world during Europe's medieval period. It's easy to forget that the civilisations of Tang China, the Islamic Empire and the Maya in Mesoamerica were all at their peak during this time and today we discover what was happening in South Asia during this period. He tells the story through a beautiful statue of the female Buddhist deity, Tara, crafted for a powerful ruler in Sri Lanka 1,200 years ago. Richard Gombrich explains what Tara means to Buddhism and the historian Nira Wickramasinghe describes the powerful interaction between Hinduism and Buddhism, India and Sri Lanka at this time.
Producer: Anthony Denselow.
Last on

Podcast
Director of the British Museum, Neil MacGregor, retells humanity's history through objects