Main content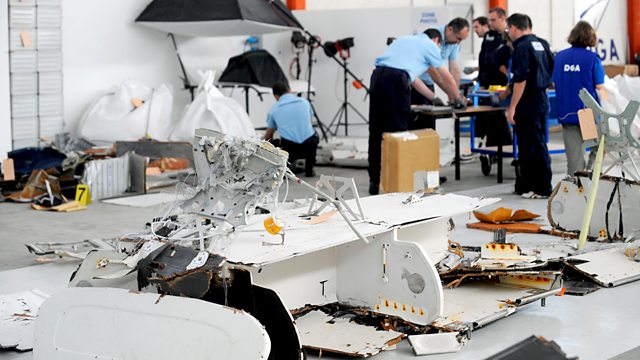 Lost: The Mystery of Flight 447
On 1 June 2009 Air France flight 447 vanished over the Atlantic, its wreckage found five days later. An independent team of air crash investigators deduce what may have happened.
In the early hours of 1 June 2009, Air France flight 447, en route from Rio de Janeiro to Paris, disappeared over the Atlantic. Five days later the shattered wreckage was discovered, with all 228 passengers and crew dead. One year on, a full explanation of what might have happened has emerged.
This film brings together an independent team of leading air crash investigators to provide the first credible solution to the mystery of flight 447. Conducting their own tests and simulations using the available evidence, they painstakingly piece together a convincing scenario of what they believe happened. Their conclusions raise worrying concerns about aviation's increasing reliance on automated flight systems.