Main content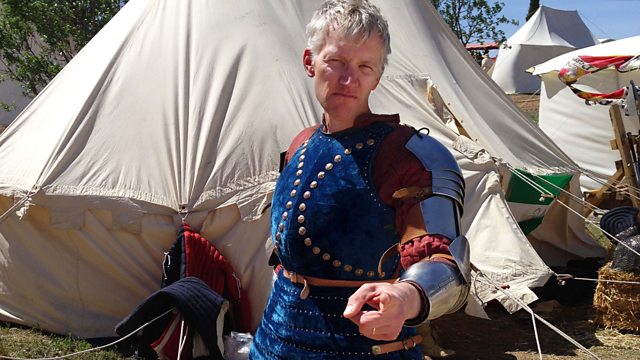 08/06/2010
Vanessa Collingridge presents the series exploring ordinary people's links with the past. Did climate change encourage Viking marauders to the east coast and beyond?
Vanessa Collingridge presents the popular history programme in which listeners' questions and research help offer new insights into the past.
Vanessa is in Lincolnshire finding out more about one of our most unusual spa towns and hearing from locals who think the preservation of buildings in England is too focussed on architecture, and not the wider heritage of the place that the building is in.
Richard Daniel visits Essex and Edinburgh to hear how Viking settlement was encouraged by global warming. We also revisit some of the epic moments in the history of the British cavalry on the Continent and ask: how did the horses get there?
You can send us questions or an outline of your own research.
Email: making.history@bbc.co.uk
Write to Making History. BBC Radio 4. PO Box 3096. Brighton BN1 1PL
Join the conversation on our Facebook page or find out more from the Radio 4 website: bbc.co.uk/radio4/makinghistory
Producer: Nick Patrick
A Pier production for BBC Radio 4.