Main content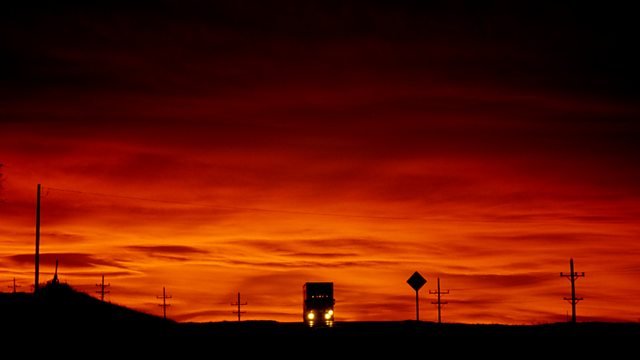 Through the Night
John Shea presents music by Jarzebski, Dobel, Mielczewski, Noskowski, Chopin, Novak, Kodaly, Schubert, Brahms, Bach, Schumann, Kyurkchiyski, Martinu, Suk, Mozart and Bartok.
John Shea presents rarities, archive and concert recordings from Europe's leading broadcasters
01:01AM
Anon. (17th Century)
4 C.17th pieces for solo lute (1. prelude; 2.Sarabande; 3.La complainte pour l'adieu de Monsieur Pollcenis; 4. Courante "Marion pleure")
Hubert Hoffmann (lute)
01:11AM
Jarzebski, Adam [1590-1649]
Concerti a 3
Ars Antiqua Austria
01:22AM
Zielenski, Mikolaj [1550-1617]
Video caelos apertos from Communiones totius anni, Venice 1611 for Soprano and Organ
Katarzyna Wiwer (soprano), Norbert Zeilberger (positive organ)
01:25AM
Döbel, Heinrich [(1651 - 1693)]
Sonate en la majeur pour violon et continuo
Ars Antiqua Austria
01:38AM
Merula, Tarquinio [1594/5-1665]
Cantate Jubilate for soprano, violin & continuo (from Motetti e Sonate concertanti, Venice 1624)
Katarzyna Wiwer (soprano)Ars Antiqua Austria
01:43AM
Anon. (17th century)
4 C.17th Century works from the Jagiellonian Library, Krakow
Ars Antiqua Austria
01:49AM
Mielczewski, Marcin [1600-1651]
Canzona for 2 violins and Continuo
Ars Antiqua Austria
01:59AM
Szarzynski, Stanislaw [(fl.1692-1713)]
Veni Sancte Spiritus - concerto for soprano, 2 violins and continuo
Katarzyna Wiwer (soprano)Ars Antiqua Austria
02:08AM
Zebrowski, Marcin Jozef [(1710-1780)]
Lauda Sion (an air from the archive of the Pauline Monks in Jasna Gora in Czestochowa)
Katarzyna Wiwer (soprano)Ars Antiqua Austria
02:12AM
Noskowski, Zygmunt (1846-1909)
Symphony No.3 in F major 'From Spring to Spring'
Polish Radio National Symphony Orchestra in Katowice, Szymon Kawalla (conductor)
02:53AM
Chopin, Frédéric (1810-1849)
Nocturne in D flat (Op.27 No.2)
Theodor Leschetizky (1830-1915) (piano)
03:01AM
Novak, Vitezslav (1870-1949)
Trio for piano and strings in D minor (Op.27) 'quasi una ballata'
Suk Trio
03:17AM
Kodály, Zoltán (1882-1967)
Dances of Galanta
Royal Concertgebouw Orchestra, Edo de Waart (conductor)
03:34AM
Schubert, Franz (1797-1828)
Symphony no.8 (D.759) in B minor 'Unfinished'
Norwegian Radio Orchestra, Markus Lehtinen (conductor)
03:59AM
Brahms, Johannes (1833-1897)
4 Ballades for piano (Op.10)
Paul Lewis (piano)
04:21AM
Duparc, Henri (1848-1933)
Extase
Catherine Robbin (mezzo-soprano), Stephen Ralls (piano)
04:25AM
Anonymous (12th century English)
Worldes blis ne last no throwe [Worldly bliss lasts no time]
Sequentia
04:36AM
Shostakovich, Dmitry (1906-1975)
Second Waltz from the Second Jazz suite
Eolina Quartet
04:41AM
Bach, Johann Sebastian (1685-1750)
Brandenburg Concerto no.2 (BWV.1047) in F major
Mark Bennett (trumpet), Terje Tönnesen, Cecilia Waahlberg & Bjarte Eike (violins), Frode Thorsen (recorder), Anna-Maija Luolajan-Mikkola (oboe), Andreas Torgersen (violin), Markku Luolajan-Mikkola (cello), Dan Styffe (bass), Hans Knut Sveen (harpsichord)
04:53AM
Bottesini, Giovanni (1821-1889)
Tarantella
Gary Karr (double bass), Harmon Lewis (piano)
05:01AM
Schumann, Robert (1810-1856)
Märchenerzählungen [Fairy Tales] for clarinet, viola and piano (Op.132)
Robert Schumann Ensemble
05:16AM
Kyurkchiyski, Krassimir (b.1936)
Prayer, from Two works after paintings of Vladimir Dimitrov - the Master
Simfonieta Orchestra of the Bulgarian National Radio, Kamen Goleminov (conductor)
05:22AM
Martinu, Bohuslav (1890-1959)
Frescoes of Piero della Francesca
Slovak Radio Symphony Orchestra in Bratislava, Róbert Stankovský (conductor)
05:44AM
Rameau, Jean-Philippe (1683-1764)
L'entretien des Muses (from Pieces de clavessin, Paris 1724)
Bob van Asperen (harpsichord)
05:51AM
Suk, Josef (1874-1935)
Raduz and Mahulena (Op.16), 'A fairy tale suite'
Czech Philharmonic Orchestra, Václav Smetácek (conductor)
06:19AM
Mozart, Wolfgang Amadeus (1756-1791)
Concerto for 2 pianos and orchestra in E flat major (K.365)
Kalle Randalu, Kristjan Randalu (pianos), Estonian National Symphony Orchestra, Andres Mustonen (conductor)
06:43AM
Bartók, Béla (1881-1945)
2 Pictures for orchestra (Sz.46) (Op.10)
Slovak Radio Symphony Orchestra in Bratislava, Bystrik Re?ucha (conductor).