Main content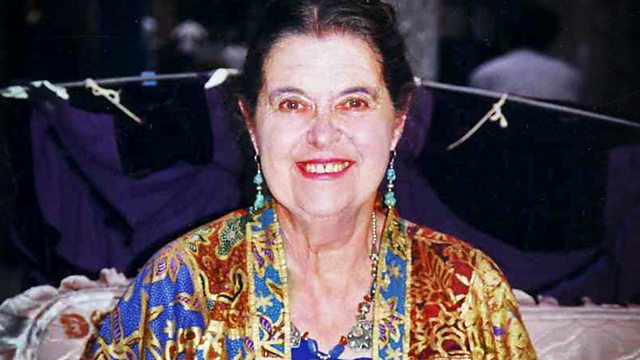 Lynne Reid Banks
James Naughtie and readers talk to celebrated writer Lynne Reid Banks about her groundbreaking novel The L-Shaped Room, first published 50 years ago.
James Naughtie and readers talk to the celebrated author Lynne Reid Banks about her first novel, The L-Shaped Room. It was an instant success and has been in print ever since it was published exactly fifty years ago.
It's the story of Jane, a single young woman who falls pregnant. Reading The L-Shaped Room again in 2010, it's easy to forget what a taboo it was to be pregnant and unmarried in the early 1960s.
Jane is a brave character who decides to bring up the baby by herself, after her father throws her out. But her feelings are mixed, and as almost a punishment to herself she rents a grubby L-shaped room at the top of a run- down boarding house in Fulham.
Gradually as she settles in and does up the room, she makes friends, and in tandem with the improvements to her surroundings, her life gets better.
This is a novel that has inspired young women to independence, whatever their situations. Readers in the audience describe what this book means to them - from a woman whose own mother brought her up single-handedly to another who says that the line about Jane having to wear a wedding ring 'brought it all back.'
Lynne Reid Banks was one of the first female news-reporters at ITN. Although she complained she was always given 'soft stories' she did not consider herself a feminist at the time, which is ironic, as the L-Shaped Room is considered as a feminist novel.
Recorded with a group of twenty-five readers in the studio, Bookclub with Lynne Reid Banks is a lively discussion with a writer looking back at the book that changed her life as well as many readers' lives. James Naughtie chairs the programme.
July's Bookclub choice : Wolf Hall by Hilary Mantel.
Producer : Dymphna Flynn.
Last on
Broadcasts