Main content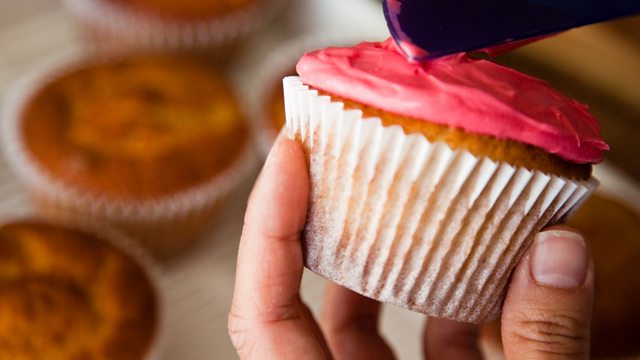 Cupcakes
Cupcakes are a trendsetter's dream, but what might be next?
We think of trends in fashion, but baking has trends too. The popularity of cupcakes has become a phenomenon with small bakeries setting up to meet a seemingly insatiable demand. But what about some of the other trends that have come along in recent years, like cookies, large and small, and muffins. Now the focus is on whoopee pies, macaroons and iced biscuits. Who decides what is trendy? Do they all really originate in the USA and how quickly can retailers adapt to each new trend?
Sheila Dillon visits Marks and Spencer to find out the lengths the giant retailer went to, in preparing its cupcakes for the market and asks if it joined the craze a bit too late in the day. Small bakeries explain what makes the perfect cupcake for them and in the studio, Comedienne Amy Lame and global food trends specialilst, Charles Banks, explore the importance of trends and what might be next.
Produced by Margaret Collins.